Give us road crash data before publishing, BRTA asks road safety orgs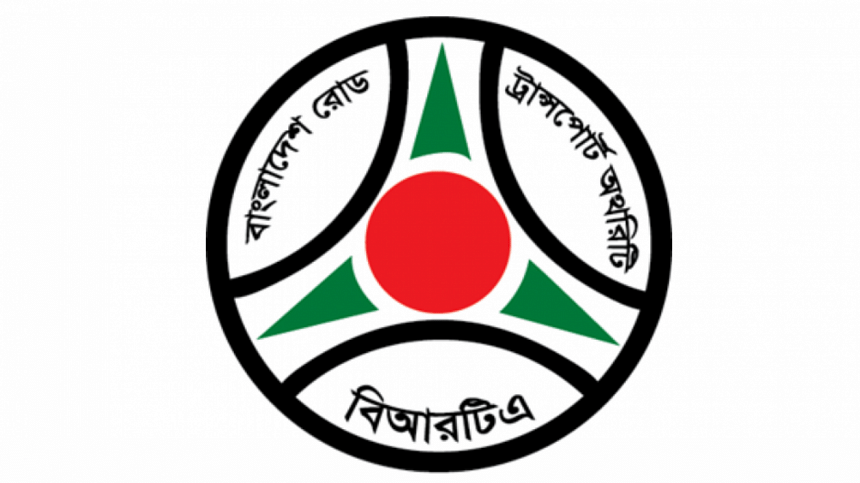 The government has asked the non-government organisations working on road safety to inform the authorities concerned before releasing data on road crashes and casualties.
Bangladesh Road Transport Authority (BRTA) on Tuesday sent a letter to four non-government organisations in this regard. The Daily Star obtained a copy of the letter signed by Mahbub-E-Rabbani, director (road safety) of BRTA.
The organisations are Nirapad Sarak Chai, Bangladesh Jatri Kalyan Samity, Road Safety Foundation and Save The Road.
The development came at a time when the authorities have been criticizing non-government organisations for publishing road accident data.
Road Transport and Highways Division Secretary ABM Amin Ullah Nuri at a programme on January 15 blasted the road safety campaigners for publishing "fabricated" reports on crashes.
He said the reports were creating confusion among the people and tarnishing the country's image abroad and announced that the BRTA will publish reports on road accidents from now on.
Until January this year, BRTA used Bangladesh Police's data on road crashes. But the BRTA started publishing its own accident data in January. The data from these two government agencies do not match.
According to the BRTA, 636 people were killed and 752 others injured in 630 road accidents in January and February. Police say 542 people were killed and 420 others injured in 557 road crashes during the same period.
However, the numbers are much lower than that provided by NGOs working on road safety.
Over the last five years, the country has witnessed three major movements, including a massive one in July and August 2018, demanding safe roads. Road Transport and Bridges Minister Obaidul Quader on many occasions admitted his failure to bring discipline on roads.
On Tuesday's letter, BRTA said different non-government organisations have been publishing road accident data only on the basis of newspaper and TV reports.
Although the sources of all these organisations are almost the same their data on road accidents vary from each other, which is creating confusion among people, it reads.
Road Safety Foundation says 564 people were killed and 1,097 injured in 486 road accidents in March this year while Bangladesh Jatri Kalyan Samity said 538 people were killed and 1,138 injured in 487 road accidents in the same month, it mentioned.
BRTA claimed that it has scrutinised Road Safety Foundation's documents which show 460 people were killed and 322 injured in 322 road accidents. BRTA also believed that the number would be less if it is checked on the spot, it said.
"In this given situation, it is requested to check the information regarding road accidents on the ground and inform BRTA before releasing such data on the basis of newspapers and electric media reports," reads the letter.
Asked about the allegations, Saidur Rahman, executive director of the Foundation, said they collected the data from newspaper reports.
As per the newspaper reports they counted, 502 people were killed in 362 road crashes on spot in March, he said.
But many accidents, particularly in rural areas go unreported and many injured people died at hospitals later, he said.
So, they added 124 accidents, 4 accidents per day, with 362 and 62 deaths, two per day, with 502 deaths, making the total number of accidents 486 and deaths 564, he told The Daily Star yesterday.
"We have given the clarification to the authorities," he added.
Contacted, Mozammel Hoque Chowdhury, secretary general of Jatri Kalyan Samity, said the is a strategy to give pressure on them.
"They [authorities] have failed to control road crashes and now they want to intimidate us so that we don't publish road crashes data," he told The Daily Star yesterday.
Contacted, Ilias Kanchan, chairman of Nirapad Sarak Chai, said if the government takes such a decision, they will comply with it.
"There should have a scope to verify data," he told this correspondent yesterday.
Mahbub-E-Rabbani, also the spokespersons of BRTA, said they did not forbid the organisations to publish data but requested them to authenticate the data before publishing.
Asked whether BRTA give such directives to non-government organisations, he said, "Can't we ask them to publish genuine data if they publish false data? We are not giving pressure but want them to publish genuine data."
Asked if anyone questions BRTA data as it mismatches with police data what they will say, he said, police data is based only on the cases and FIR filed over the accidents.