All you need to know about Golapbagh field, BNP's rally venue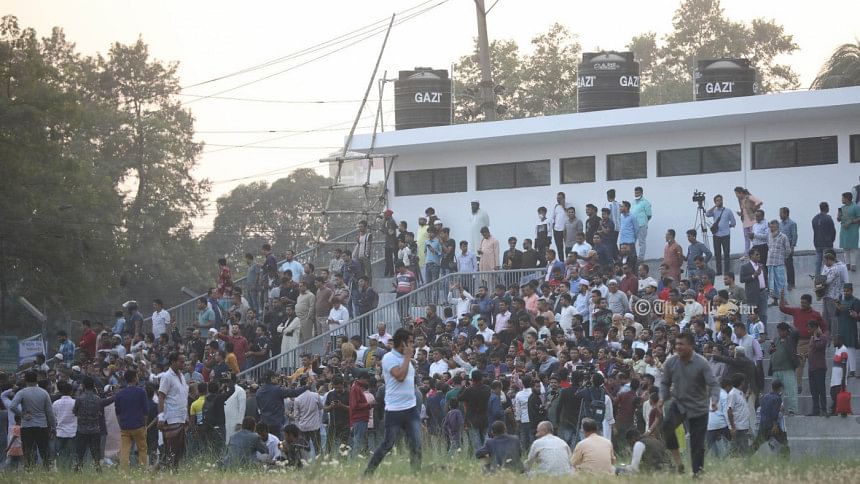 The Golapbagh field in the capital's Dhalpur area, which will be the venue for BNP's is going to hold its Dhaka divisional rally tomorrow, is under the Dhaka South City Corporation (DSCC) and located near Kamalapur stadium.
According to DSCC website information, the field is spread over 2.8 acres.
According to DSSC sources, the field was inaccessible for a long time as construction materials of the Mayor Hanif Flyover was kept there. Later, it was renovated at a cost of about Tk 14.25 crore.
An official of DSCC said sports events are regularly held in this field, which is supposed to host the Mayor's Cup cricket tournament starting next month and the tournament's opening ceremony scheduled for December 14.
A cricket pitch has already been prepared. There are two galleries with a total capacity of 2,000, 10 shops and a library within the boundary wall.
Officials at the ground expressed concerns saying the pavilion may get damaged due to the rally.
There is some uncertainty about exactly how many people will be accommodated in the field. Shamim Hossain, caretaker of the field, said about 50,000 people can enter the field.