Late twist in BNP's venue drama?
DSCC says it will decide only after party submits application to use Golapbagh field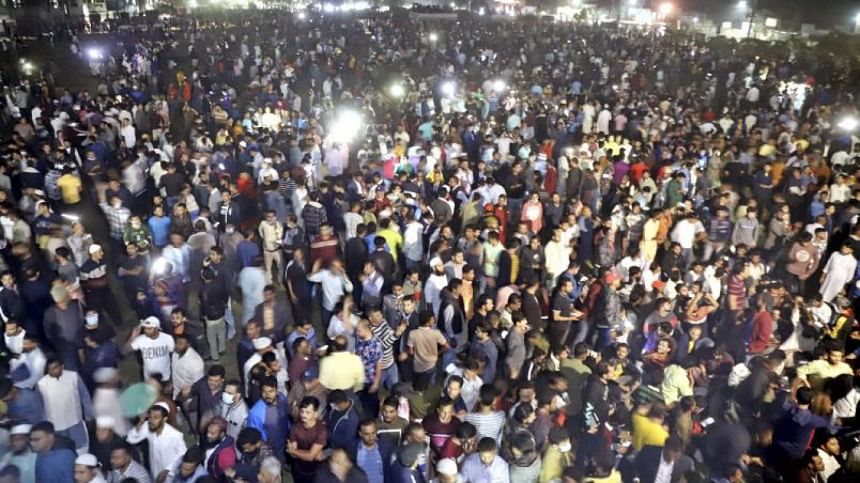 Dhaka South City Corporation (DSCC) said it would announce its decision on whether BNP can hold a rally at Golapbagh field in the capital tomorrow only after receiving an application from the party.
DSCC Spokesperson Abu Naser said in a press release that under a development project, the field has been prepared only for sports.
According to the first of the 26 conditions set by the Dhaka Metropolitan Police (DMP) on the BNP to hold its rally, the party must take permission from the authority concerned to use the venue for its rally.
The field in the capital's Dhalpur area falls under DSCC's area and the city corporation is responsible for its maintenance, according to the DSCC website.
"It is mentioned here that a project titled 'Dhaka South City Corporation's Various Infrastructure Development' is ongoing for the development of Golapbagh playground. Under the project, the Golapbagh playground has been prepared for sports only, along with the development of boundary walls and fences, pavilions, dressing rooms, basketball grounds, drains, walkways, library building, market buildings, etc.," Naser said in the press release.
"The field development project is in progress and nearing completion. The date for the inauguration of this field is soon to be determined. So, there is a risk of destruction of state resources if political rallies are organised at Golapbagh playground at this stage of the project," he added.