Fire at Mohammadpur Krishi Market brought under control
A fire that broke out at the Mohammadpur Krishi Market in the capital early today was brought under control after nearly six hours.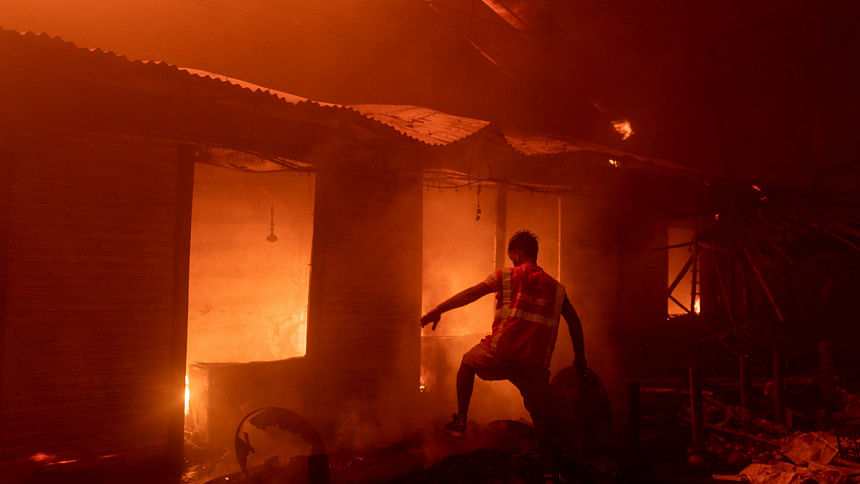 The fire broke out at 3:43am and was brought under control at 9:25am, said Rakibul Hasan, a duty officer of Fire Service and Civil Defence Control Room. 
A total of 17 units of the fire service brought the fire under control, said Rashed Bin Khalid, duty officer of the Fire Service Headquarters.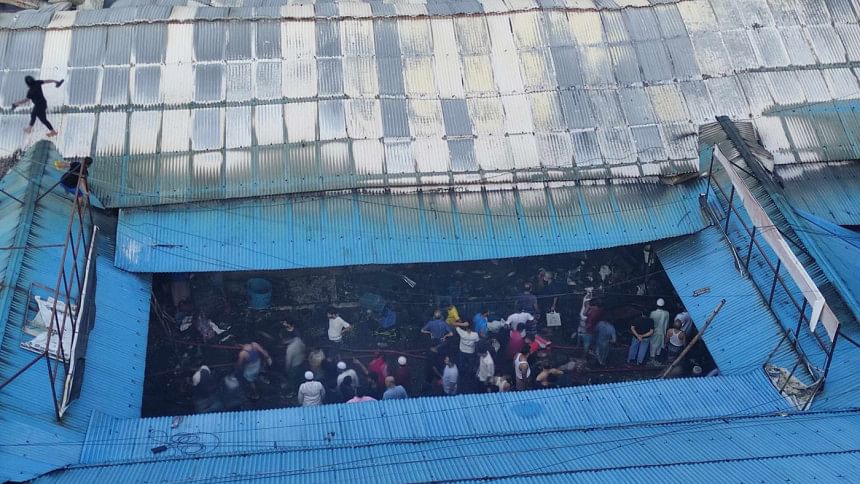 Members of Air Force, Rab, Police, and BGB assisted the fire service, he said.
Although the fire could not be seen from outside the market due to the black smoke, the shops inside were still burning, reports our correspondent from the spot quoting fire service officials.
With firefighters' help, many traders wee seen trying to get goods out of their shops.
Hundreds of people thronged the area after the fire broke out. Shop owners and workers were seen sitting in despair outside the market.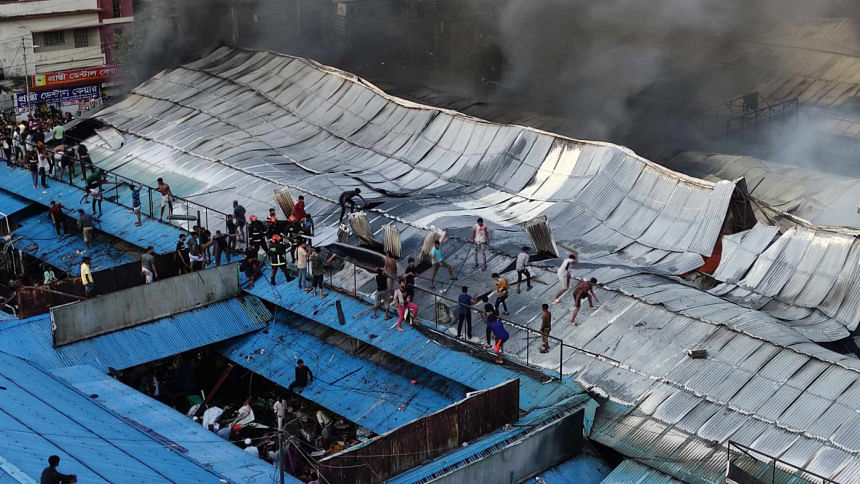 Executive Member of Mohammadpur Kacha Bazar Traders Association, Md Hossain, told The Daily Star that three of his shops were completely burned. He added that at least 350 shops have been affected by the fire.
It was not clear immediately what caused the fire. No casualty was reported till 10:00am.
On April 4 this year, a massive fire ripped through the capital's Bangabazar Shopping Complex, burning down over 3,000 shops full of clothes and ruining the livelihood of several thousand traders just weeks before Eid-ul-Fitr. On April 16, another fire broke out at the capital's New Super Market ahead of the Eid-ul-Fitr.