Extreme heat elevating fire risks
Substandard wiring doesn't help things either, say experts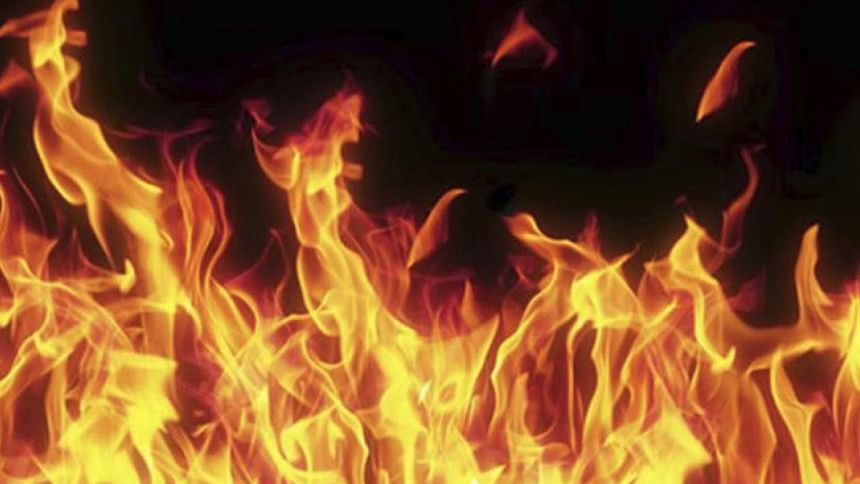 Record-setting temperatures are making everything dry and more flammable, and this has been making fire incidents more frequent and lethal, experts said.
"As the temperature is rising, even a small spark is leading to major fires," said Maj (retd) Shakil Newaz Bhuiyan, fire and disaster expert.
Moreover, electrical wires used in the old shopping centres like Dhaka New Super Market are not suitable to power the appliances used now-a-days, said Shakil, a former director (operation and maintenance) at Fire Service and Civil Defence.
"The wires were probably good enough a decade ago. But they are not capable of withstanding the load of an air conditioner that you see everywhere," he said.
Some business establishments use sub-standard wires that wear and tear more easily, he said, urging everyone not to cut corners while buying cables.
"Besides, flammable objects like foam, and plastic are used in markets for decorative purposes. These are making the markets particularly vulnerable," he told The Daily Star.
Debashish Bardhan, a former deputy director of fire service, said it had been taking longer to douse flames in recent weeks because of the heatwave.
Lt Col Mohammad Tajul Islam Chowdhury, director (operation) at fire service, said, "A small fire can turn into a big one if it cannot be doused at the primary stage. Besides, the heatwave is making everything flammable and causing fires to spread rapidly."
A fire that broke out at the New Super Market around 5:40am on Saturday took almost 27 hours to douse.
At least 23 firefighters had to be hospitalised after they fell sick while working at the scene. Besides, six members of Ansar and other forces had to be treated at hospitals.
Doctors said the firefighters were at increased physical risk these days. The unusually high temperatures are making them feel weak, sick and dehydrated.
They recommended that the first responders take rest after working at a site for around one and a half hours.
Dino Moni Sharma, deputy director (Dhaka division) of fire service, said the heatwave was making the firefighters' job more difficult.
Prof Samanta Lal Sen, national coordinator for plastic surgery and burn projects, told this newspaper that the firefighters treated at hospitals mainly fell sick because of dehydration and inhalation of smoke.
A firefighter, who worked at the New Super Market on Saturday, said, "We have to take a break, drink water, and pour water on our heads due to the heatwave to keep from feeling exhausted while working."
Babul Chakraborty, deputy director (planning) at fire service, told this newspaper that the firefighters were trained to work in hostile conditions.
"But to deal with special situations like a heatwave, we have the option to replace one team with another, so that no one gets exhausted by working six to eight hours at a stretch," he said.
Asked if this was possible with the current workforce, he said, "We replace the teams by getting teams from stations in adjacent districts.
"We are also working to increase the manpower from 16,000 to around 30,000. We hope that we will get the additional manpower within the next couple of years."