Heightened security here to stay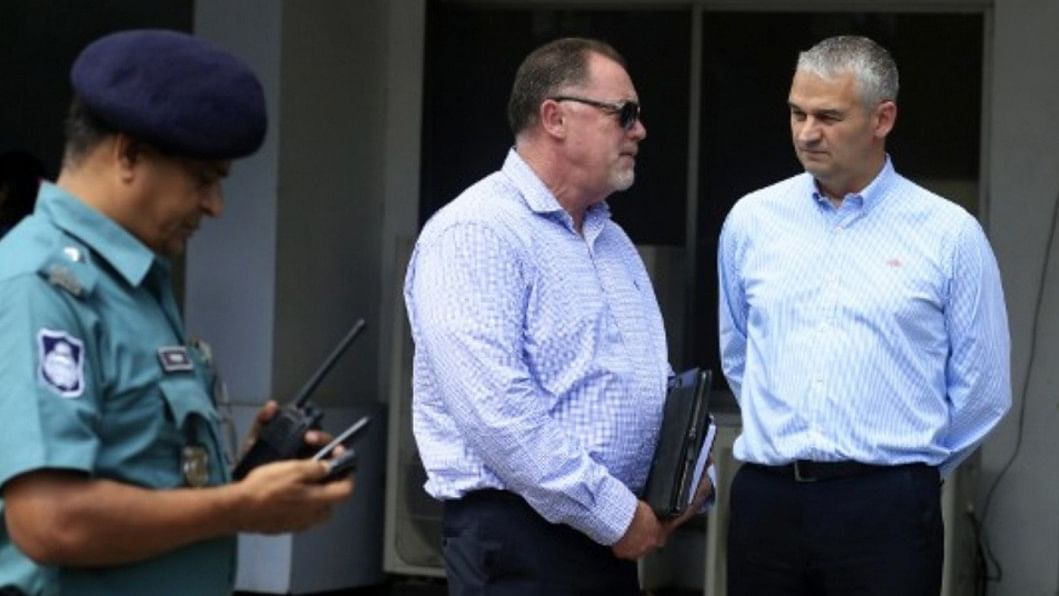 Heightened security measures around high-profile sporting events could become the norm, according to the England and Wales Cricket Board's respected security advisor Reg Dickason.
England's trip to Bangladesh was only given the go-ahead after Dickason was assured the tourists would be given presidential levels of security, three months after a terrorist attack in Dhaka that resulted in the deaths of 29 people, reports BT Sport.
Their hosts have emphatically delivered with England's team hotels in both Dhaka and Chittagong heavily fortified with armed guards inside and outside the complex, while they have a 'ring of steel' security presence en route to the stadiums.
This summer's European Championship in France and the Olympic Games in Rio have seen increased levels of security in an effort to thwart would-be terrorists.
And Dickason believes these protection measures will become increasingly more prevalent in future.
He told the Mail on Sunday: "Historically, people thought sport was exempt from terrorist threat but that's certainly proved not to be the case in recent years. It's certainly not exempt. Awareness is heightened because of recent events all around the world.
"The levels of security we are seeing now around sport will be the norm. I think that levels of security are going to continue this way.
"All sporting bodies see the issues it is going to cause if something happens and they know that if there is an attack, it affects morale. It affects morale in the countries where these attacks take place. It affects tourism. The whole lot.
"The problems we are facing globally insist that we up the level of security for sporting events and any large gathering. Potential attackers are looking for something that gives immediate global impact and sport certainly does that."
Despite the levels of protection granted to England, limited-overs captain Eoin Morgan and opening batsman Alex Hales opted to miss the tour due to security fears.
Those are the only two absentees, however, and several have gone on record to express their complete faith in Dickason's opinion.
Asked whether the responsibility weighs on him, he said: "I guess it does but it is certainly more a process thing than a Reg thing.
"All sports organisations have got people that are in charge of security and I happen to be in charge of England cricket. Regardless of where we tour, I certainly do feel responsible."