'Firstly, thank you England'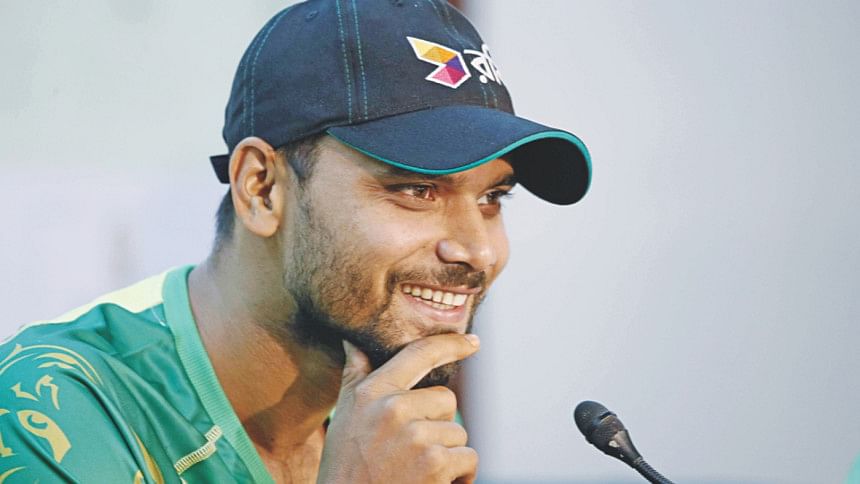 Oh! If only Mustafizur Rahman was here. It is but natural that the magical pacer will be dearly missed when the Tigers embark on another big challenge at home today.
Although the new-look Bangladesh team negates the dependence on any particular player, the cricket crazy fans of the country have been so engrossed with one mystical performance after another from the 21-year-old right-armer from Satkhira that everyone will miss watching Fizz in what would have been his first battle with England.
However, that disappointment will have to stay on the sidelines as there is a broader significance to this series. Roughly eight hours before a winner is decided in the first of three ODIs in Mirpur today, cricket will already have won a bigger contest when Bangladesh take the field against the visiting England side at 2:30pm.
Whether the visitors win or lose, they deserve plaudits in advance as it was the England and Wales Cricket Board (ECB) and its players who upheld the spirit of the game by confirming their visit, overcoming all security fears and thereby winning the hearts of the millions of cricket fans in the country.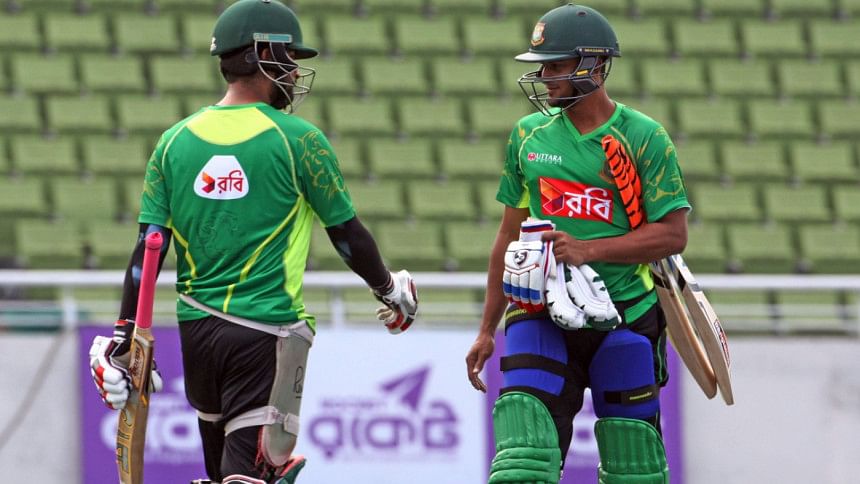 That is the reason Bangladesh ODI and T20I captain Mashrafe Bin Mortaza did not miss the opportunity to thank England at the pre-match press conference in Mirpur yesterday.
"First of all I would like to thank the England team and ECB obviously," the skipper said.
For Bangladesh there will be many things to prove in the three-match ODI and two-match Test series. So far, the organisers have left no stone unturned in ensuring maximum security for the visitors and a successful ending will be a huge message to the world.
It is a series where we can again prove how loving we are towards our guests, something we have earlier proven on a number of occasions.
And when it comes to the battle over 22 yards, there are also many challenges which the Mashrafe-led team will need to overcome if they want to show the world that 2015 was no fluke. Instead they will demonstrate that they are on the right path -- especially in their favoured 50-over format -- to becoming a major force in world cricket.
During a marathon press conference the Tigers skipper probably best described what was waiting in the upcoming matches as he showed full respect to his opponents, branding them as one of the best ODI teams at the moment. However, he also exuded full confidence in his side and said he was anticipating a good battle throughout the series.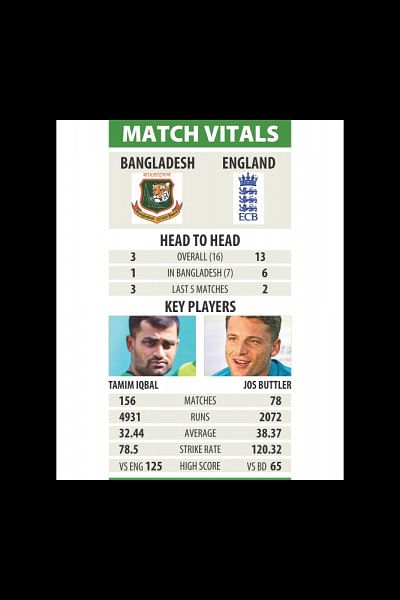 "Obviously it will be difficult to say who the favourites are. The series will be competitive," was the simple equation from the brave-heart cricketer, under whom Bangladesh have achieved one success after another. As has now become customary, Mashrafe emphasised the importance of the first match of the series.
The home team can take a lot of inspiration from their recent encounters against England, especially their memorable World Cup win in Adelaide last year, but Mashrafe was not ready to go down memory lane. Instead, he wanted to take the series as a fresh start for his side and he considers this the biggest challenge to his team as they aim to prove that they are consistent and have the ability to win series against England after dispatching Pakistan, India and South Africa at home in the recent past.
"I think we beat England in Australia in the World Cup about one-and-a-half-years back and after that England have changed. They have played like a champion team if you look at their performances," he said, lavishing praise on his opponents and adding that they were still a good team despite the absence of a few regular players.
On the other hand, if someone wants to bring up statistics in favour of England, which show that they have won 13 ODIs out of 16 against Bangladesh, Mashrafe will simply tell you: "We are now playing good cricket. Our main target is to be consistent in our performances."
And at a time when there has been a lot of talk about what kind of pitch would be best to thwart England, Mashrafe's observation in this regard reflected the truly positive mindset of the team.
"If you have followed Bangladesh wickets for the last two years it hasn't turned as much. We played on quite sporting wickets and our batsmen have batted really well. I think you cannot just focus on spinners or pacers. As far as my team is concerned I can say that our whole department is playing really well so I think we rely on all the departments. When we played against South Africa on a slow wicket we struggled in the first one-day but after that there was a good wicket. I believe that if it's difficult for us it will be difficult for them as well."
As things stand, all cricket fans can look forward to an exciting battle and the success of cricket over the next few weeks.