'Not thinking about rankings'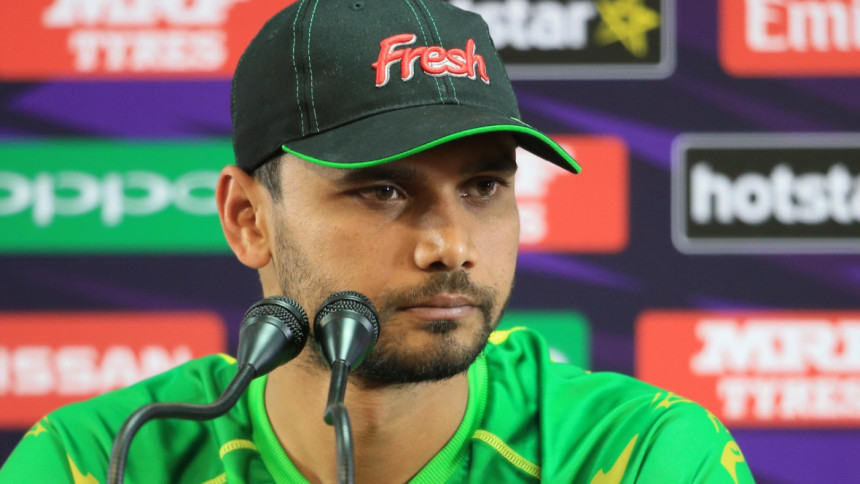 Talk regarding Bangladesh's World Cup qualification resurfaced in the last week.
That was mostly because Bangladesh Cricket Board (BCB) president Nazmul Hassan Papon, in a couple of recent press conferences, had said that there is a good chance that Bangladesh will not have to play the World Cup Qualifiers regardless of the results of the series in the next year, since as per the ICC's ranking policy, Bangladesh are likely to remain in the top eight.
In order to avoid playing the World Cup Qualifiers for the 2019 World Cup, Bangladesh needs to remain in the top eight until September 30, 2017. They are currently ranked seventh.
When Bangladesh ODI skipper Mashrafe Bin Mortaza, during the pre-match press conference in Mirpur, was asked if this revelation had given the team a sense of comfort he said: "No, actually we are not thinking about that."
"Even if our qualification is confirmed, it doesn't mean that we will win the World Cup," he added with a smile. 
He further said that the team were only focused on the three-match ODI series at the moment.
"We can't look too far. This current series is very important for us. If you think about what will happen one year from now, then it will create unnecessary pressure.
"We are thinking about tomorrow's game. If we can do well tomorrow we will have passed one more day successfully. That's how we are thinking. No matter what happens outside, we are focused on this series.
"It's not as though we don't want to qualify directly. Of course, anyone will want to qualify directly. But we don't want to create unnecessary pressure for ourselves," the skipper said.