'Unish 20': Shuvoo and Bindu's pairing hits the right notes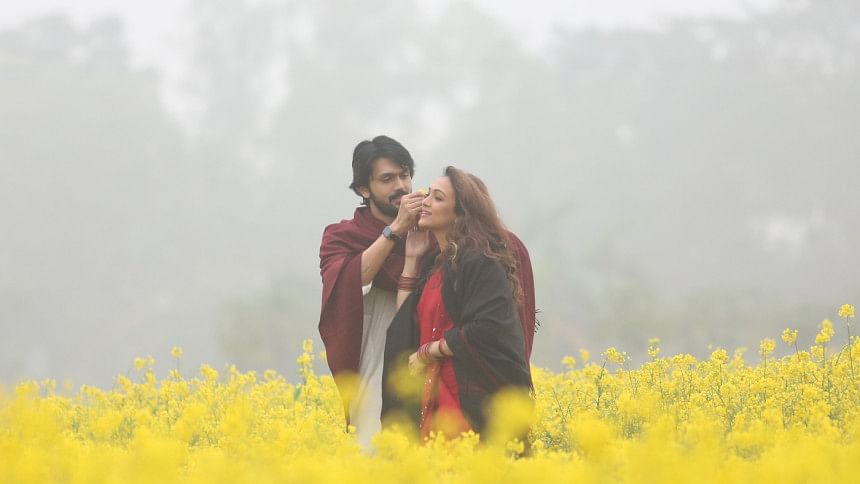 Mizanur Rahman Aryan directorial web-film "Unish 20" greeted the fans on the eve of Pohela Fagun (February 13) on Chorki. Themed around 'love' and 'separation', the web-film was the centre of discussion on social media for a while as well—especially the pairing of Arifin Shuvoo and Afsan Ara Bindu.
The two appeared together after 13 years, portraying Apu and Shila in the web film. Their performance in the film was quite impactful as the couple charmed the audience into the narrative of the story. To this point, fans will note be able to imagine anyone else playing these two roles.
After Arifin Shuvoo's action-packed avatar in "Black War", fans got to see Shuvoo playing the cheerful romantic role in "Unish 20". It was impossible for the audience to remain indifferent when they saw the scene where Apu comes home late on Shila's birthday, or when the divorce papers were signed, amongst other memorable highlights.
Arifin Shuvoo, who is seen as an action hero, truly surprised the audience with his excellent performance as Apu in the project. The actor even practiced poem reciting for the role.  
On the other hand, Bindu made her grand return to the film industry with "Unish 20" after a 13-year-long break. Despite such a long break, the actress proved that her acting prowess has only increased over the years, with the character of Shila.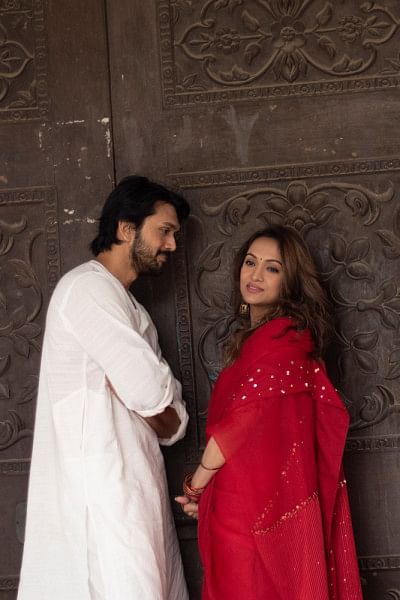 Tania Ahmed and Hasan Masood appeared in the film playing secondary roles. Meanwhile, Intekhab Dinar also made an appearance playing a guest role in "Unish 20".
It goes without saying that the director Mizanur Rahman Aryan is an excellent storyteller, who paid subtle attention to the costumes and locations in the film. However, perhaps the film would have been a bit better if more thought was put into the screenplay and dialogues of the film as well.
For fans wishing to experience Shuvoo and Bindu's tale of love and separation, all you need is a subscription to Chorki to watch "Unish 20".