Sariful Razz to voice Bangla dub of 'Pushpa'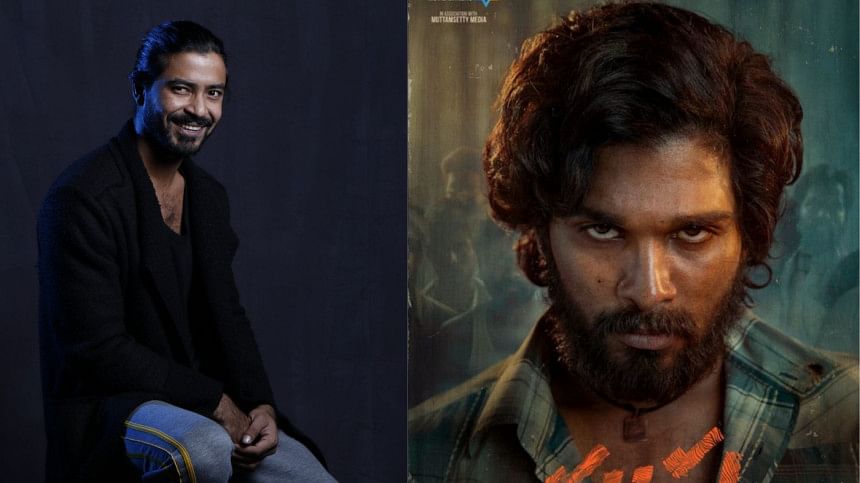 Superstar Allu Arjun starrer, South Indian hit "Pushpa: The Rise',' which caused quite the commotion in 2021, will now be released in a Bangladeshi OTT platform in Bangla. In the Bangla dubbing of the film, the character Pushpa Raj will be voiced by our very own Sariful Razz.
Speaking on the matter, Razz informed The Daily Star, " This is truly an incredible and new experience for me. I love facing new adventures, hearing a foreign star using my voice is one. Hopefully, audiences will enjoy this experience"
Sukumar directed, "Pushpa: The Rise" has been translated into Tamil, Telugu, Malayalam, Hindi and Kannada. The story spans the premise of a smuggling of red sandalwood, in a remote area of Andhra Pradesh. 
Rashmika Mandanna played the female protagonist against Allu Arjun. The unique story and incredible acting, soon set the box office on fire upon its release.