Jaya Ahsan takes 'Beauty Circus' to DU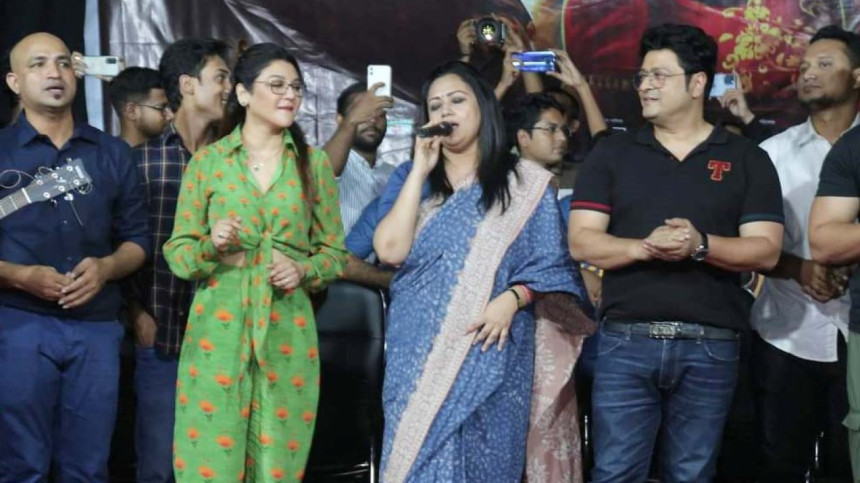 Mahmud Didar's upcoming directorial film, "Beauty Circus", will be released on Friday.
In preparation for its theatrical release, the entire team of "Beauty Circus" visited the campus of the University of Dhaka on Wednesday, to promote their film.
Present, were the film's central characters Jaya Ahsan, Ferdous and ABM Sumon, among many others. Also present, was Sharmin Sultana Sumi, lead vocalist of Chirkutt—who has written one of the movie's songs. The programme was organised at TSC.
Speaking at the event, Jaya Ahsan said, "I hope all of you will go and watch 'Beauty Circus' with your parents, brothers, sisters and friends. That is my only request to you. Our journey with 'Beauty Circus' began a few years ago, and it will finally end on September 23. This film will contain many beautiful elements of the circus culture."
"Beauty Circus", which is a government-granted film, will be releasing in 11 cinema halls across the country tomorrow.