It was just a miscommunication: Tasnia Farin on her accident at JFP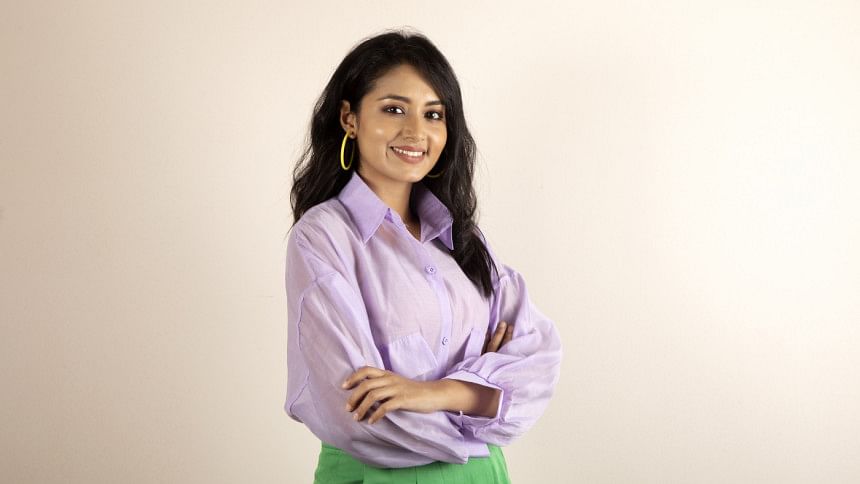 Prominent actress Tasnia Farin was severely injured while on an escalator of Jamuna Future Park yesterday. The accident took place around 7.30 in the evening, on Friday.
Following the event, she posted a status yesterday evening, addressing the issue and described the whole incident in that long post, blaming the authority for negligence.
Now, she removed the previous status and posted another one saying it was just a miscommunication between them.
"I deleted the previous post because it was just my point of view. However, after the status, I have come to know that it was a miscommunication that happened because of a third party. As the third party was the mediator between us and the management, they misguided both of us," the status reads.
"As it was Friday, all the higher officials were on leave, and new staff handled the matter. As he was a new recruit, he didn't know the rules and regulations, and because of him, we suffered," she added. 
Tasnia Farin also stated that the higher officials of Jamuna Future Park came to see her yesterday night, and resolved the matter amicably.
Thanking the authorities for taking necessary measures, she wrote, "I appreciate the actions taken by Jamuna Future Park. Many people regularly go to shopping there. We hope that the authorities will ensure a safe and well-managed environment for the customers, by solving their lackings."