Courtney Coffey learning Bangla for Shakib's 'Rajkumar'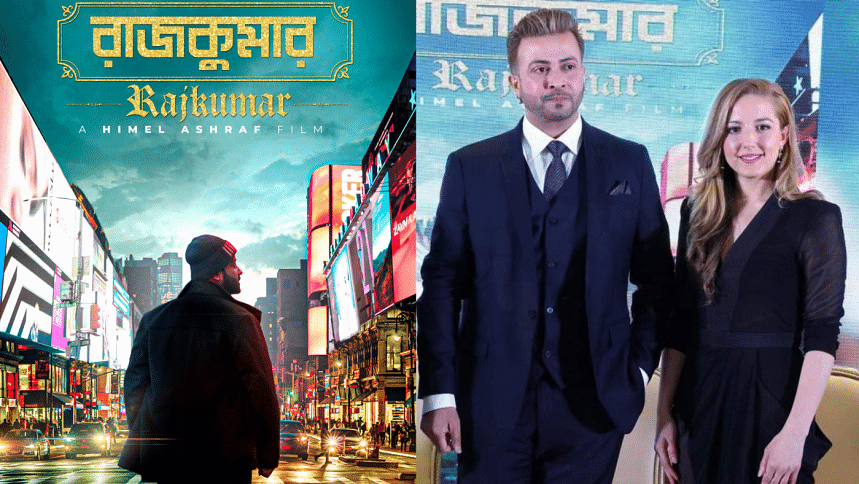 Shakib Khan starrer "Rajkumar's" first look was launched on the superstar's birthday in New York in 2022. Unfortunately, the shooting didn't start after that and people assumed that it had been shelved for good. 
However, the good news for his fans is that the shooting of "Rajkumar" will start in October in Pabna and its actress, Courtney Coffey has started preparing for the role. 
Director Himel Ashraf told local media that Courtney is a very dedicated artiste who is working hard to prepare for her role. "In terms of her preparation, she is trying to learn Bangla," he said.
"There is an assistant in America who is helping her learn Bangla regularly. She is also taking assistance from various online tutorials and apps. If everything goes well, we will start shooting in October and then we will complete the rest of the scenes in America and Canada," he added.
When asked about the plot of "Rajkumar", Himel Ashraf revealed that it's a strong family drama that will touch the hearts of audiences. It's full of emotion, action and romance. 
"I have worked hard on this script for many years. Shakib bhai is hopeful about surpassing 'Priyotoma' with this upcoming film. He is so serious about 'Rajkumar' that he refused to sign another film so that he can completely concentrate on our movie," added the director. 
On Eid-ul-Fitr 2024, "Rajkumar" will be released simultaneously in Bangladesh, America, Canada, the Middle East and other countries around the world.