Chanchal returns to the stage with 200th production of 'Rarang'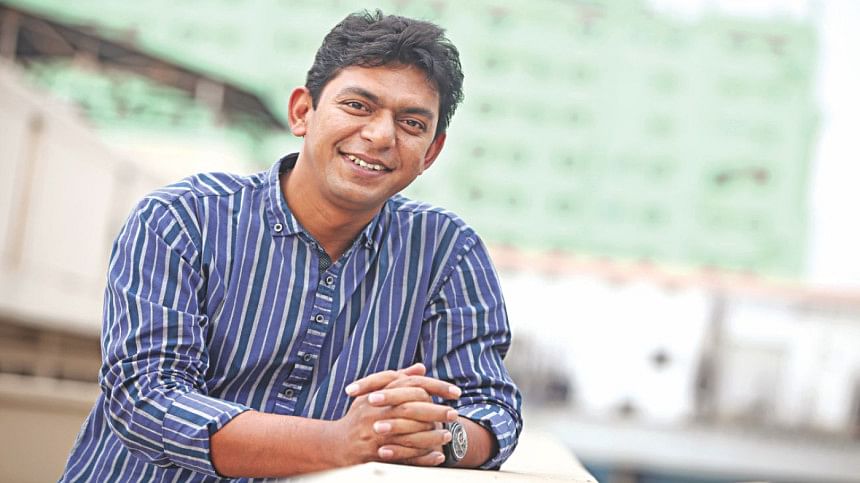 Before National Award-winning actor, Chanchal Chowdhury carved a space for himself in television and films, he began his journey on the stage. He joined the Aranyak Natyadal theatre troupe, just after getting admitted to university.
Once upon a time, Chanchal was a regular performer on the stage for Aranyak Natyadal. During that time, two of the group's productions, "Rarang" and "Songkranti" garnered a lot of appreciation from the audience.
Now, Chanchal is all set to make a comeback to the stage after an extended hiatus. The actor will once again take to the stage to perform the 199th and 200th shows of "Rarang" this month.
Confirming the news to The Daily Star, Chanchal said, "Personally, 'Rarang' is one of my favourite plays and is quite loved by the audience. That is exactly why there have been so many shows of this particular production. So, I will be returning for the landmark shows of 'Rarang', this time around."
"I played the character of a police officer in this production. Those who have watched the play before, are aware that I share the stage with AKM Hasan. I hope the audience will enjoy our chemistry, as they have in the past," he added.
Chanchal Chowdhury also told The Daily Star that February 29 is a special day for him, as it marks the birthday of his mentor, Mamunur Rashid.
"His birthday comes once every four years. The last time I worked on this production was four years ago, on his birthday. This time, the show will be more memorable for me because it's the 200th show of 'Rarang'," said Chanchal. 
"Rarang" has been written and directed by eminent thespian Mamunur Rashid, and sheds light on the rebellion of the Santal community—an indigenous minority group living in the country's northern region—against the oppression of the British regime. A Santal word, rarang means "a call to rise". The story of the play narrates the life of the great Santal leader, Alfred Soren, who died a valiant death fighting against the oppression of the British.
The play casts popular stage actors including Tamalika Karmakar, Mamunur Rashid and others.