Arifin Shuvoo starrer 'Black War' releases today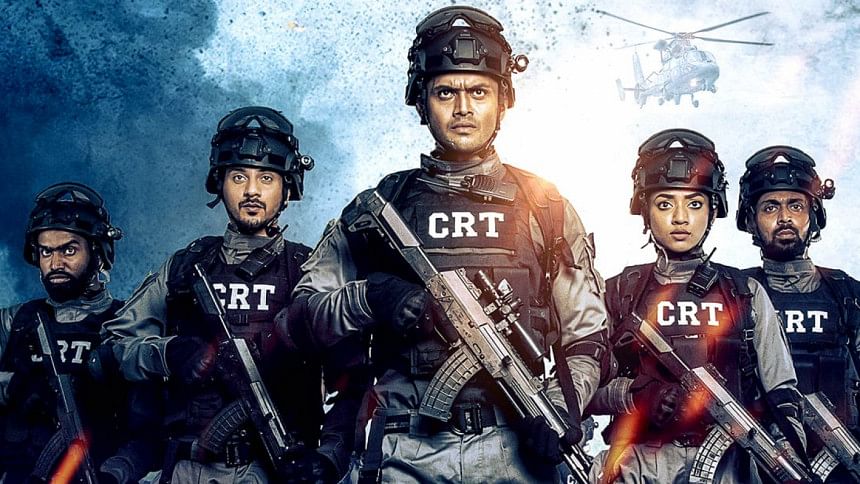 The much-anticipated film of this new year, "Black War", sequel to "Mission Extreme" has been released today in 44 theaters across the country. The film features,action hero Arifin Shuvoo and Jannatul Ferdous Oishee in the lead roles. 
 The film is currently running in 14 theaters in Dhaka including all branches of Star Cineplex, Jamuna Blockbuster Cinemas, and Lion Cinemas.
Earlier, the special premiere of the movie was held on Thursday evening at the Sony Square branch of Star Cineplex, in the capital's Mirpur area. 
"Black War" has been jointly directed by Sunny Sarwar and Foysal Ahmed. It also stars Fazlur Rahman Babu,Misha Sawdagar,Shatabdi Wadud, Manoj Pramanik, Iresh Zaker,Taskin Rahman,Raisul Islam Asad, Sumit Sengupta,Sadia Nabila, and Maznun Mizan.