2 militants killed, Sylhet raid to linger: Army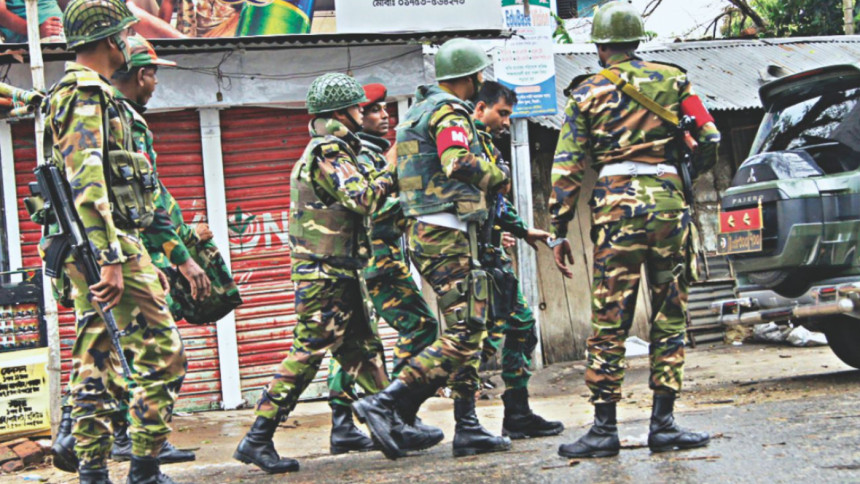 - At least 2 militants killed, more inside
- Raid will take more time, army says
- Army using heavy artillery in "Operation Twilight"
Bangladesh Army today claimed to have killed at least two militants in "Operation Twilight" in the follow up to Sylhet raid, which has been going on for over 50 hours since Friday.
The development was revealed by Brig Gen Fakhrul Ahsan, spokesman of the operation, in a briefing held today at 5:30pm. He said the operation will take more time to complete.
Army used rocket launcher, explosives, shells in the last 24 hours
"The entire area has become risky. Considering the overall situation, it will take more time for the operation to complete," he said during the briefing held 24 hours after army's last statement.
Also Read: Blasts kill 5 amid raid
So far, 78 civilians have been evacuated from in and around Atia Mahal, located in Sylhet's Dakshin Surma  upazila . A three-kilometer radius area is now under army cordon.
Read More: How can we feel safe, relatives of cop killed in Sylhet blast, ask
Last night, twin blasts about 400 metres off Atia Mahal killed six people during "Operation Twilight". Among the six, two were local police officials.  
'Bombs planted everywhere'
The militants are holing up in the ground floor of five-storied Atia Mahal – a flat that they rented about three months ago, according to the landlord Ustar Mia.
Police sensed an anomaly in the tenant information and surrounded the house around 1:30am on Friday. Since then, gunshots and explosions were being heard in the area in intervals.
After army took control, they restricted the movement of civilians and journalists around the area.
"The militants have set up improvised explosives at strategic points inside the building," Brig Gen Fakhrul Ahsan said during today's briefing. "Also, they used small arms, firearms, suicide devices and explosives."
"Because of such, it is proving difficult to advance. Our priority is to evacuate the civilians of the area. Therefore, it will take time to complete the operation," he said.
Army used rocket launcher, explosives, shells
In the last 24 hours, Bangladesh Army tried tactical moves to flush out the militants, but without much luck. Then, they began the use of rocket launcher, explosives and shells.
"We used a rocket laucher to punch a hole through the wall, we used explosives… but those didn't work out. Then we used a Thai shell and successfully neutralised two militants," Brig Gen Fakhrul said.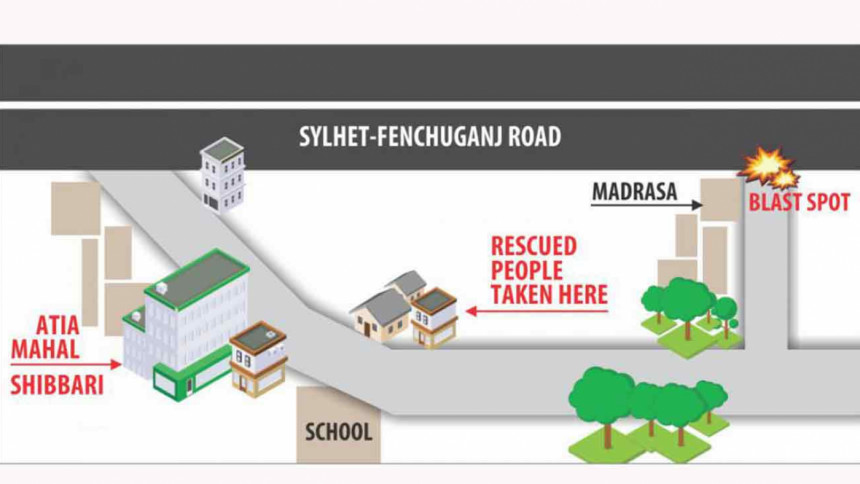 One of the militants was suspected to be wearing a suicide vest, according to army.