Cases filed over Sylhet twin blast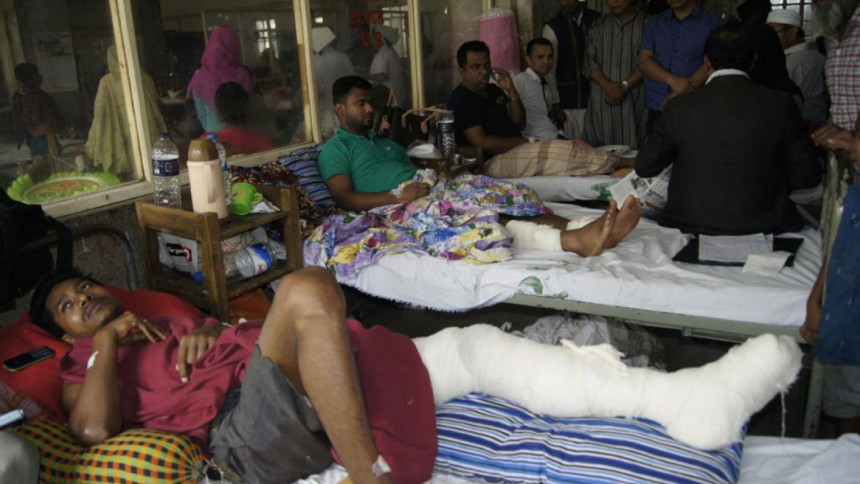 Police have filed two cases over the incident of two powerful explosions that killed six people near a militant den in Sylhet's Shibbari area on Saturday.

Sub-inspector of Moglabazar Police Station Shiplu Chowdhury filed the cases around 11:00pm yesterday accusing unknown persons, our local correspondent reports quoting Khairul Fazal, officer-in-charge of the police station.

One of the two cases was filed over killing six people and another was filed under explosives act.

The number of the accused was not mentioned in the cases, the OC said.
READ: Blasts kill 5 amid raid

On the second straight day of joint forces' operation, two powerful bombs went off at separate places near the militant den, killing six people, including two policemen, and injuring 40 others.

Police suspect the bombs were hurled by the cohorts of the militants holed up inside the den at Atia Mahal, a five-storey building in Shibbari, where joint forces are trying to flush out militants for four days.