'How can we feel safe?'
Security in city beefed up, says SMP chief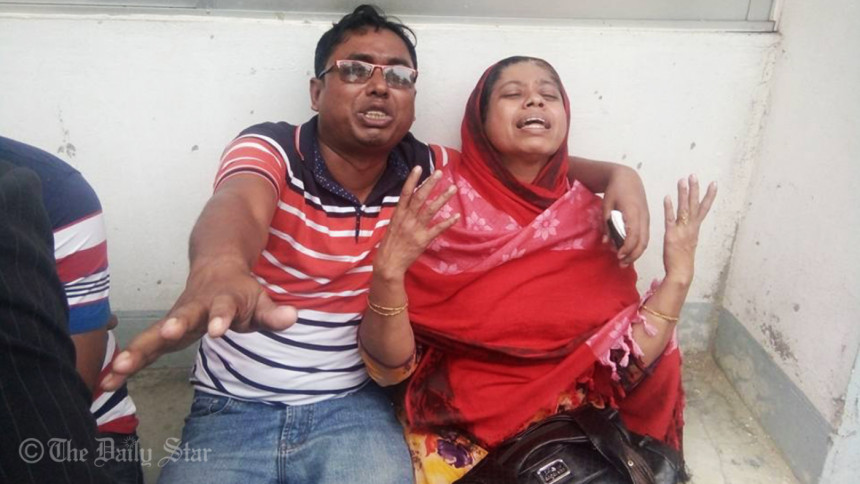 "How can we feel safe when my brother, a police officer, is attacked and killed?"
This was the question of family members of police official Monirul Islam who died yesterday in a bomb blast near Atia Mahal in Sylhet's Shibbari area.  
READ more: Blasts near Sylhet militant den - Death toll rises to 6
The family members demanded justice for Monirul, inspector (investigation) of Jalalabad Police Station, who is among the six people killed in two bomb blasts during an Army operation at a militant hideout in Sylhet city.
Also READ: Save my tenants first, says Sylhet house owner
His elder sister Dil Afroz Begum Rozi and younger brother Saiful Islam Shamim were crying their hearts out while talking with our staff correspondent at the Sylhet Osmani Medical College Hospital.
They rushed to the hospital at 8:00am after the body of the police official had been taken to the morgue.
READ more: 'Pray for me, my family'
Monirul, who was pronounced dead at 1:55am, had a critical wound in his abdomen after a second blast about 400 metres north of Atia Mahal.
Monirul joined Bangladesh Police in 2003, his relatives said.
Two powerful bombs went off at separate places near the militant den in Shibbari area, killing six people including two policemen, and injuring 40 others, even as joint forces were raiding the hideout for a second straight day yesterday.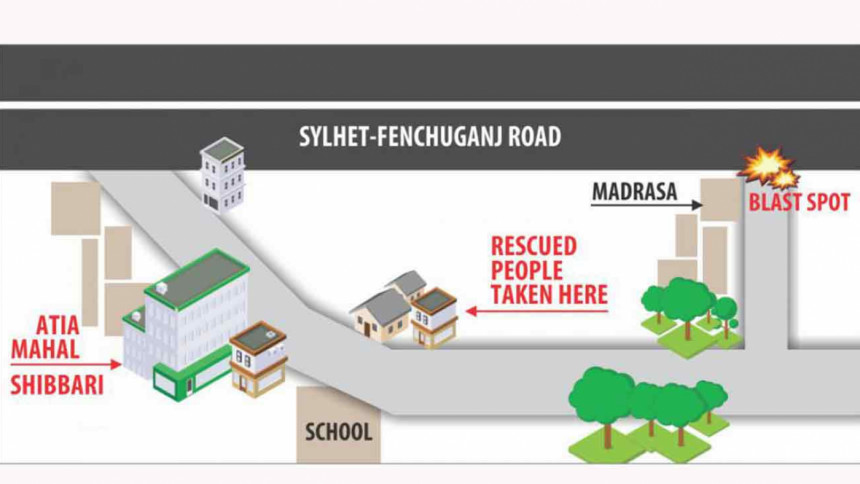 Hours after the blasts, US-based SITE Intelligence said terror group Islamic State (IS) claimed credit for the attack.
'Security in Sylhet city beefed up'
Meanwhile, Sylhet Metropolitan Police Commissioner Golam Kibria this morning told journalists that additional law enforcers have been deployed in the city in a bid to beef up security.
More police check posts were set up there as per the security measures, the SMP chief said.
Reacting to a query on the casualties of policemen and general people, he said there was no negligence in police duties.
He assured that the people behind the blasts will be arrested and brought to justice.
The SMP commissioner, however, did not disclose details of yesterday's bomb blasts for the sake of investigation, our correspondent present there said.