Save my tenants first: Sylhet house owner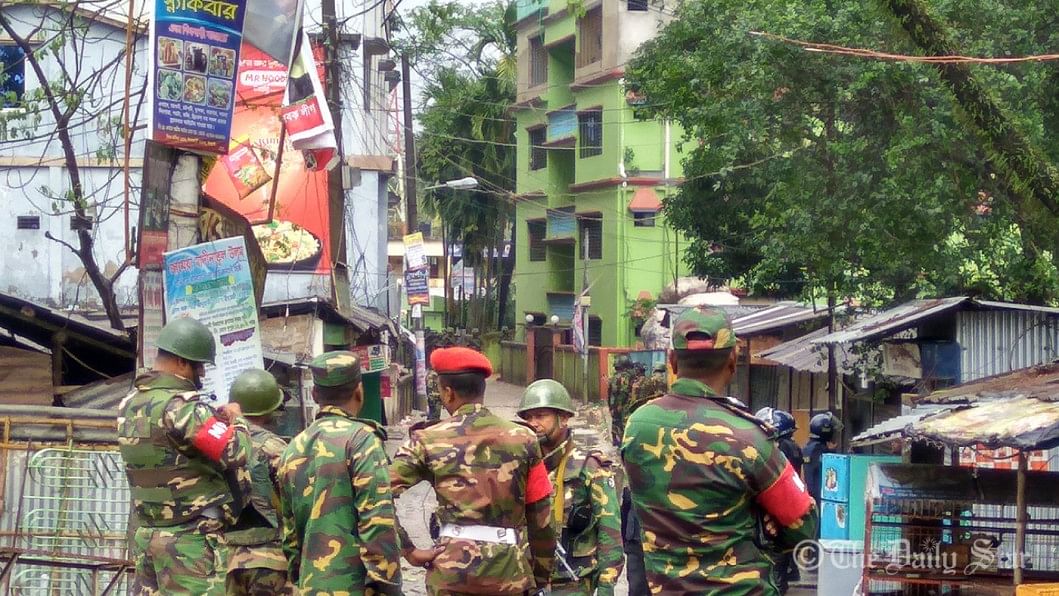 Urging the law enforcers to free his tenants first, the owner of "Atia Mahal" today said he had no objection if his building is damaged for securing safe passage for the trapped people.
READ more: Gunshots heard as joint forces' operation continues

Ustar Mia, the owner of the five-storey building where dozens of residents are still trapped amid the joint forces' operation "Twilight".

"It is important to save people, I will have no objection even if my building is damaged in order to eliminate militants," Ustar told journalists.
The joint forcers led by Army para commandos began the operation at his green coloured building suspecting it a militant hideout in Shibbari area of Sylhet this morning.

Fifty residents, out of 100 who were trapped inside the building, have been rescued around 11:20am today, the correspondents present at the scene report based on spot counting.


Our Moulvibazar correspondent, who is also in the spot, said that a couple and their daughter were seen brought out of the building around 12:10pm.

After 15 minutes, an ambulance went out of the site, the correspondent reports without giving any details.   

Meanwhile, army personnel were seen taking two stretchers towards the building.

Three ambulances were seen in the area, the correspondent added.

Yesterday, around 70 residents have been evacuated from an adjacent four-storey building.