Samrat held, expelled from party
Hours after his arrest in Cumilla today, Jubo League expelled its Dhaka south unit President Ismail Hossain Samrat, who was under the scanner for allegedly running an illegal casino at a club.
The party's education affairs secretary Mizanul Islam Mizu confirmed Samrat's expulsion to The Daily Star saying that the decision has been taken due to his involvement in anti-social activities and for breaching party discipline.
Jubo League, the youth wing of the ruling Awami League, also expelled its Dhaka South unit Vice President Anamul Haque Arman from the party over the same allegation.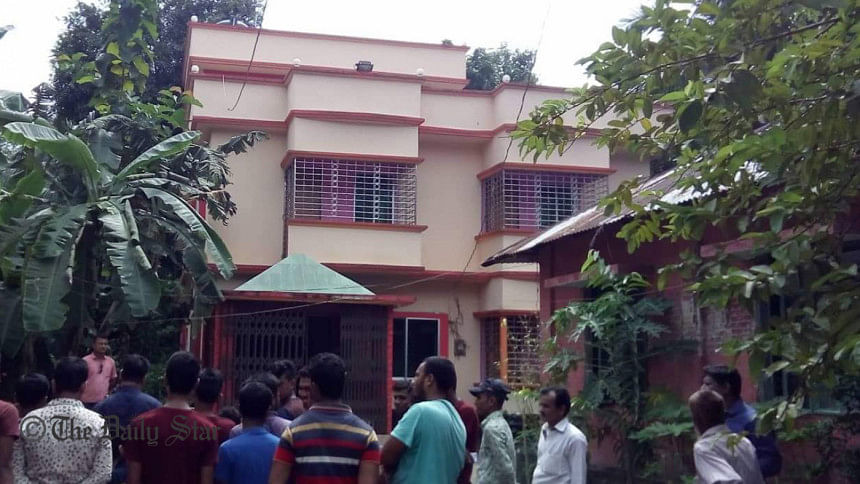 Around 5:00am today, a team of Rab-7 arrested Samrat and Amran from a house in Cumilla's Chouddagram upazila, Senior Assistant Superintendent Mizanur Rahman of Rab told The Daily Star.  
Alkura union chairman Golam Faruk told our Cumilla correspondent that a team of Rab-7 from Dhaka surrounded the house of one Munir Chowdhury at Kunjusshree village in the union since yesterday evening and later arrested Samrat from the house. 
Golam Faruk claimed that house owner Munir Chowdhury is a current leader of Jamaat-e-Islam and was a former leader of Bangladesh Chhatra Shibir, the student body of Jamaat.
There had been speculations about the arrest of Samrat, the alleged kingpins of casino business in the capital, for the last couple of weeks.
Multiple sources from different law enforcement agencies earlier said that Samrat was detained following the ongoing crackdown against casino business in Dhaka. But, no one of them talked on record about the arrest at that time.
Amid such situation, Home Minister Asaduzzaman Khan Kamal on September 28 asked media to wait to know about the arrest of Samrat.  "You will see…very soon", the minister said on the day.
The government on September 24 imposed a travel ban on Samrat after his name came in the spotlight during the clampdown for his alleged link with running casinos at different sporting clubs in Dhaka.
Bangladesh Bank also sought details of Samrat's bank accounts.