Rumours run rife over Samrat
Home minister says 'wait and see'; only Rab to conduct anti-gambling drives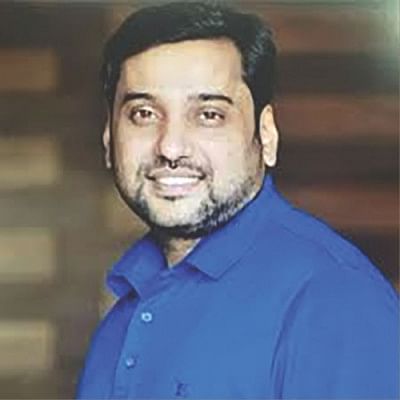 Dhaka South Jubo League President Ismail Chowdhury Samrat who has lately been under the scanner for allegedly running an illegal casino at a club. 
Since late Friday, there have been speculations that he has been arrested.
However, Rab's Legal and Media wing Director Lt Col Sarwar-Bin-Quasem and Dhaka Metropolitan Police media wing Deputy Commissioner Masudur Rahman claimed that they had not arrested Samrat. 
Sources in law enforcement said they were keeping a close  watch on Samrat and waiting for "the green signal from the government's  high ups" to detain him.
Since the arrest of Dhaka  South Jubo League Organising Secretary Khaled Mahmud Bhuiyan for his  alleged links with running a gambling den at a sporting club in  Fakirerpool on September 18, Samrat had reportedly dug himself in at his  office in Kakrail.
Jubo League sources said Samrat, reportedly holed up in his Kakrail office, was desperately trying to leave the country to avoid arrest and get away from the government's wrath on illegal gambling.
At the beginning, several hundred Jubo League men and supports of Samrat surrounded his office building but since Monday, about the time rumours started spreading that he was detained, their numbers dwindled. 
According to Jubo League insiders, Samrat left his office Sunday night and has been traceless since. They said he was available on his phone until Sunday afternoon.
Amid speculations over his possible arrest, Home Minister Asaduzzaman Khan said, "You will see … very soon.
"Many things are being said about him [Samrat]; Samrat or whoever, if he has committed any crime, [he] will be brought to justice," Kamal told reporters after attending a programme at a Dhaka hotel yesterday.
Meanwhile, Border Guard Bangladesh yesterday issued its highest alert for its personnel and immigration police in Benapole Land Port so that people with links to illegal gambling could not leave the country, said 49 BGB Commanding Officer Lt Col Salim Reja. 
Benapole Immigration Police said they received another directive from the Special Branch (SB) of Police to stop Samrat and nine Nepali citizens from leaving the country.
The government on September 24 imposed a travel ban on Samrat and Bangladesh Bank sought details of his accounts with banks.
Following Khaled's arrest, law enforcement agencies detained a number of leaders of Jubo League, Krishak League, and the Awami League in the capital in connection with running illegal casinos. 
A list prepared by the crime division of Dhaka Metropolitan Police shows that six illegal casinos were run and controlled by some top leaders of the ruling Awami League's youth front Jubo League and other associate bodies in "Motijheel Club Para area".
According to the list, Swechchhasebak League President Molla Md Abu Kausar runs an illegal casino at the Dhaka Wanderers Club, while Dhaka South City Corporation (DSCC) Councillor AKM Mominul Haque Sayeed ran casinos in Arambagh Sporting Club, Dilkusha Sporting Club, and Mohammedan Sporting Club.
Samrat runs an illegal casino in Victoria Club while Jubo League Dhaka South Organising Secretary Khaled Mahmud Bhuiyan ran a casino in Fakirerpool Young Men's Club, which was raided first on September 18.
A top official of Victoria Sporting Club, wishing not to be named, earlier told this newspaper that Samrat was the one who had proposed renting out space to the "casino".
Since September 18, the law enforcers have been conducting drives against illegal casinos, bars, and spa and have arrested some top leaders of the ruling Awami League's youth front Jubo League and other associate bodies.
Meanwhile, the home minister said Rab was given the job of conducting anti-casino operations.
Asked why the police were taken off the charge, the home minister said, "I want to make it clear … Since the casino crackdown was initiated by Rab, the elite force will be in charge of the investigations."