Finally, Samrat dethroned
Rab arrests him in Cumilla, raids his Dhaka office, houses; Jubo League expels him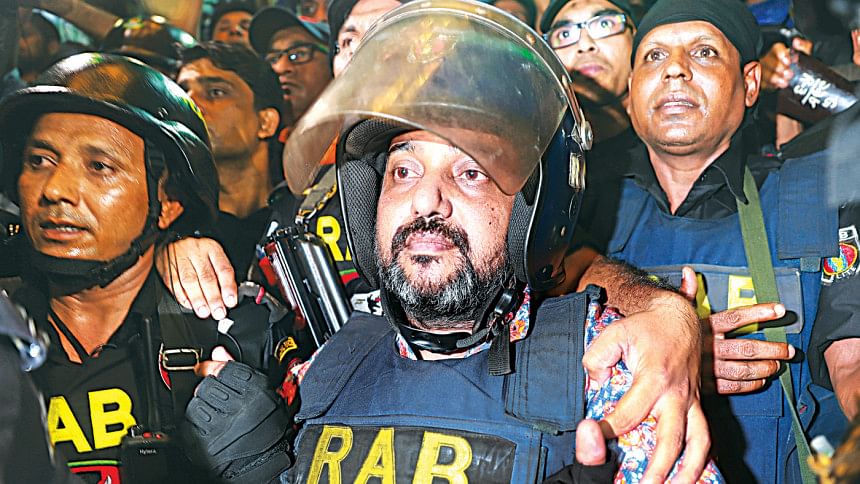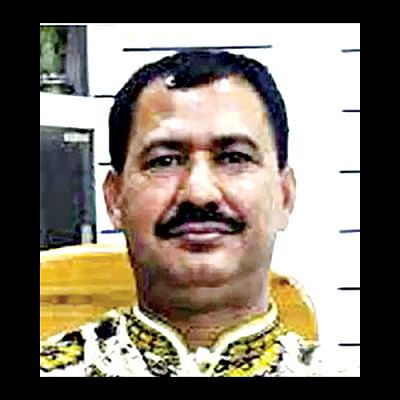 Jubo League leader Ismail Hossain Chowdhury Samrat, one of the casino kingpins, has finally been arrested, putting an end to speculations about his arrest since the drive against corruption began over two weeks ago. 
The Rapid Action Battalion said it arrested Samrat, president of Jubo League Dhaka South unit, along with his close aide Enamul Haque Arman, vice president of the unit, from Cumilla around 5:00am yesterday, raiding a house near the Indian border.
Samrat was then brought to the capital, and the elite force conducted operations at various establishments where the Jubo League leader either lived or carried out political and business activities.
Rab also took Samrat to his political office in Kakrail where he had been reportedly staying since the crackdown began on September 18.
Following a five-hour search at the office, the elite force at a press briefing said it seized two electric machines used for torturing people, a pistol with five bullets, two hides of Kangaroo, 1,160 pieces of Yaba and 19 bottles of foreign liquor from there.
Later, a Rab mobile court sentenced Samrat to six months in jail for possessing wild animal hides and another six months for possessing liquor.
Rab Magistrate Sarwar Alam told this newspaper that Samrat was sent to Dhaka Central Jail in Keraniganj. 
Besides, cases will be filed against Samrat for possessing illegal arms, ammunition, yaba and foreign liquor, added Alam.
The Rab members also searched two of his houses in the capital's Shantinagar and Mohakhali DOHS areas.
Samrat controlled illegal casino business at different clubs in the capital and was also involved in tender manipulation and extortion, according to sources in law enforcement agencies.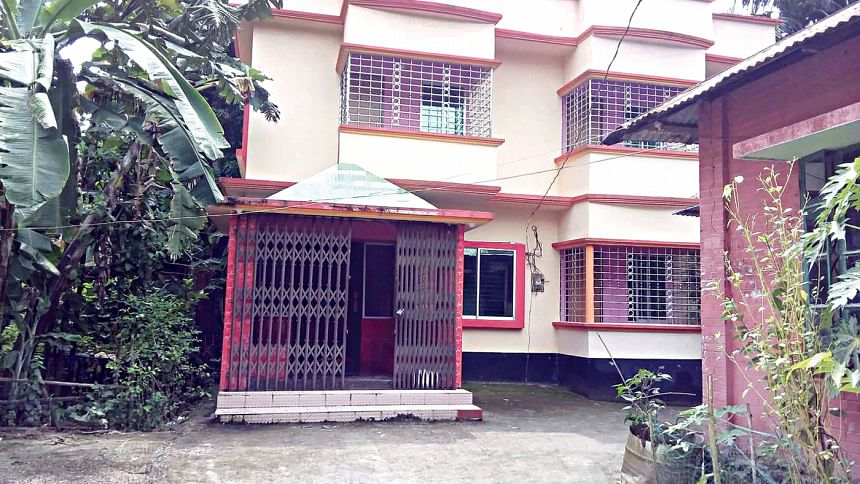 His involvement in casino business surfaced on the very first day of the drive, but it took law enforcers more than two weeks to arrest him.
According to the sources and media reports, Samrat, along with several hundred of his supporters, dug in at his Kakrail office soon after the drive started on September 18.
There were also reports that Samrat was under surveillance of law enforcers and intelligence agencies. But several days later he went traceless and his supporters deserted the office, causing rumours to run rife over his whereabouts.
On September 24, the government imposed a travel ban on Samrat, meaning he could no longer leave the country.
Amid such a situation, Home Minister Asaduzzaman Khan on September 28 urged the media to wait. "You will see … very soon," the minister said.
Finally, Samrat's arrest came a day after ruling party lawmaker Sheikh Fazle Noor Taposh voiced resentment over delay in his arrest.
Speaking at a general meeting of Bangabandhu Awami Ainjibi Parishad in the capital on Saturday, Taposh, also member-secretary of the parishad, said, "Why Samrat has not been arrested yet despite directives from the prime minister? Why a smokescreen has been created over it? Who are conspiring and trying to save him -- we need to see."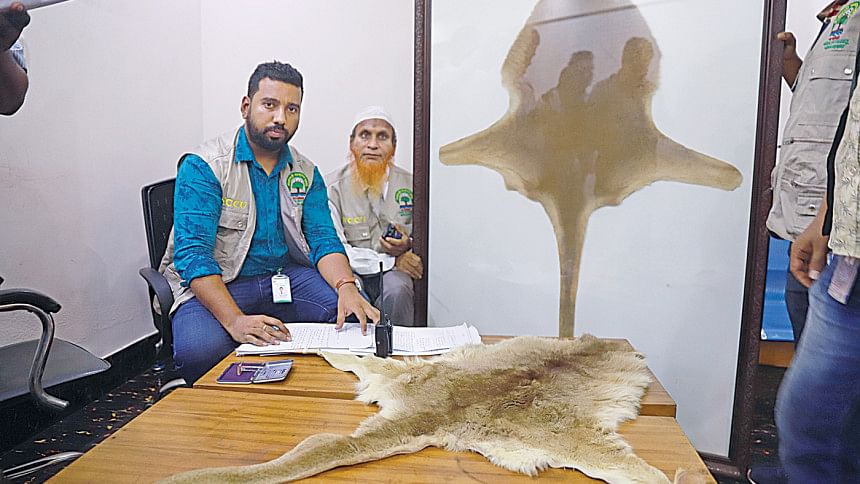 Yesterday, Rab Director General Benazir Ahmed said Samrat had left the capital and gone into hiding one or two days after the crackdown began.
"He used several ploys to avoid arrest," Benazir said at his office at the Rab headquarters.
The Jubo League leader was arrested over specific allegations of involvement in casino business. His name surfaced several times during the ongoing drive, he said.
Replying to a query, the Rab boss said, "The arrest of one or two and drives for a couple of days will not work… We are working together ... Let's have patience."
Asked about the financial beneficiaries of casinos, he said "We have shut casinos and are trying to arrest those directly involved in those. We are moving forward slowly."
At a press briefing after the five-hour search at Samrat's office, Lt Col Sarwar Bin Kashem, commanding officer of Rab-1, said they carried out the drive based on information provided by Samrat.
In reply to a question, he said they would be able to disclose the names of Samrat's godfathers and patrons after probe.
Asked what charges would be brought against Samrat, he said they are now investigating whether the Jubo League leader was involved in money laundering.
"Cases will be filed against him if we find his links to money laundering," added the Rab official.
Hours after the arrest of Samrat and Arman, Jubo League expelled them from the youth wing of the ruling Awami League for their involvement in anti-social activities and breach of party discipline.
Mizanul Islam Mizu, education affairs secretary of the organisation, confirmed it to The Daily Star.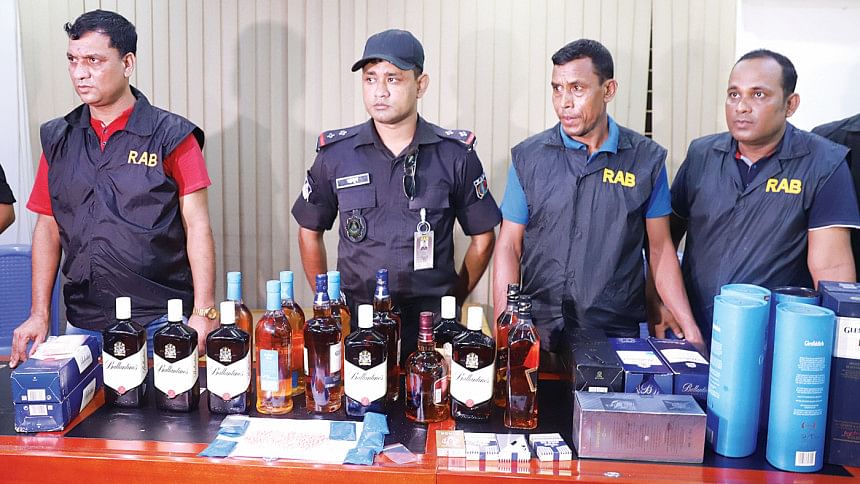 Over the last two weeks, law enforcers raided several sporting clubs used as casinos and bars and arrested expelled Jubo League leader Khaled Mahmud Bhuiyan, Krishak League leader Shafiqul Alam Firoz, Mohammedan Sporting Club's Director-in-Charge Lokman Hossain Bhuiyan, and contractor GK Shamim.
Besides, Rab raided the houses of two AL leaders in Old Dhaka and seized a huge amount of money, gold ornaments and firearms.
CUMILLA RAID
A special team of Rab raided the house of Munir Chowdhury at Kunjashree village in Chauddagram upazila early yesterday, reports our Cumilla Correspondent, quoting locals.
Rab Senior Assistant Director Mizanur Rahman Bhuiyan said they arrested Samrat along with his close associate Arman around 5:00am.
Talking to this newspaper, AKM Golam Faruk Shahin, chairman of Alkora union parishad, said Munir is a leader of the Jamaat-e-Islami, and a former leader of the Islami Chhatra Shibir, the student front of Jamaat.
Munir is also a director of "Star Line Paribahan", added Faruk.
This newspaper could not reach Munir as he went into hiding.
Munir's mother Belayetunessa, who was in the house during the Rab raid, said the two guests were staying in her son's two-storey building for the last couple of days.
ARMAN JAILED
A Rab mobile court sentenced Arman to six months' imprisonment after he was found drunk during the raid in the Cumilla house.
Hours later, Rab-4 members raided his Mirpur-2 house in the capital where Arman's second wife Shahnaj Akhter Bithi lives with her three children.
Twenty to 25 blank stamps with signatures of different people were seized from the house, said Rab officials, adding that it is illegal to keep such blank stamps bearing signatures.
Twelve cheques of different banks were also seized from the house.
Quoting locals, Rab-4 Senior Assistant Police Commissioner Sajidul Islam said Bithi along with her children left the house around 4:00am taking with several heavy bags.
Rab also raided another house of Arman in the capital's Kalabagan area.