Ducsu VP Nur's office locked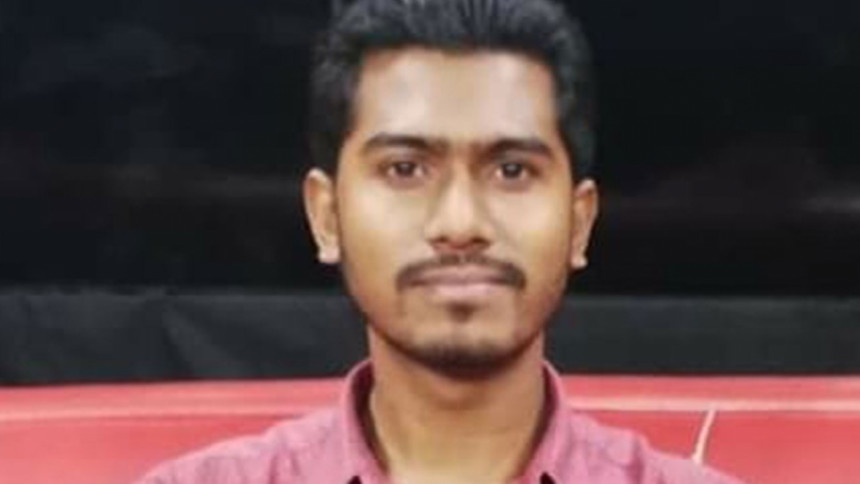 Muktijuddho Moncho, a platform comprising descendants of freedom fighters, today padlocked Ducsu Vice President Nurul Haque Nur's office, issuing 48-hour ultimatum to stepdown from his post.
Labelling Nur as corrupt, some activists of the platform led by its spokesperson Prof AKM Jamal Uddin of sociology department of the DU locked Nur's office room at the Ducsu building around 1:00 pm.
Earlier, they burnt an effigy of Nur centring an unverified audio clip in which a person was requesting another one to be a bank guarantor for a project. 
Following the incident, activists of the platforms pasted two posters on the door of the office that read "Corrupt VP Nur has to resign, he has no place on Dhaka University campus."
"We gave Nur a 48-hour time to resign from his post willingly and leave the campus by the time. Muktijuddho Moncho does not want to see him on the campus anymore, Jamal Uddin said after pasting the posters.
He said they would submit a memorandum to the vice-chancellor pressing home their demand.
Nur contacted a proctor of the university to help him break down the key but the proctor told him, he has nothing to do with the Ducsu related problems.
Later, Nur along with some followers entered his office room breaking the key around 4:00 pm.
Talking to The Daily Star, Nur said some outsiders have been hatching a conspiracy against him since long using the Muktijuddho Moncho.
"Prof Jamal has given me life threat," the Ducsu VP said adding "Some expelled Chhatra League leaders have been threatening me in many ways. I was saved today as I was not on the campus, otherwise, they would have attacked me again."
Prof Jamal Uddin could not be reached over the phone despite repetitive attempts for his comments in this regard.
Contacted, general secretary of the Moncho Al Mamun said, "In that audio clip Ducsu VP Nur was talking about illegal money transaction. Nur can't hold the VP post. Thus, we padlocked his room."
When asked about the audio clip, Nur said a partial part of the video clip is edited.
"I was talking with one of my relatives to help my sister by becoming a bank guarantor of a project. It is my family-related matter and there is no proof of implicating me with corruption,'' he said.
On Tuesday, a private television channel aired a report showing an audio clip of Nur where he was conversating with a person.