Chawkbazar mourns lost loved ones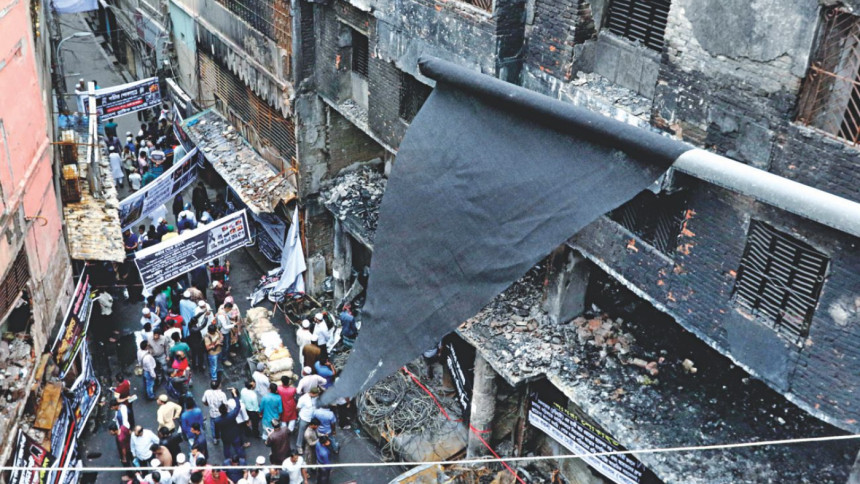 The country yesterday observed a day of national mourning for the victims of Chawkbazar fire that claimed at least 67 lives on Wednesday.
Marking the day, all government, semi-government, non-government and autonomous organisations and Bangladesh missions abroad kept the national flag at half-mast, as per the announcement of the Cabinet Division on Sunday.
Locals and businessmen in Chawkbazar were seen wearing black badges and hoisting black flags in front of their shops to mourn the deaths.
"We are still frightened; still feeling the disastrous night", said Jahangir Alam, a garment factory worker who lives in the area.
Meanwhile, owners of the shops in the ground floor of Haji Wahed Mansion were seen collecting remains from their destroyed shops.
"My brother Syed Khabir Uddin Nahid owned this shop. He died immediately after the fire broke out. The amount of our damages is worth around Tk7 lakh," said Md Mizanur Rahman, brother of the deceased owner of Aiman Plastic Center.
Mahabub, son of Shamsul Haque who died in the fire, was seen searching their shop Madina Decorator, but found nothing to recover.
No victim of the fire has received compensation till now, said Abdul Qader, owner of a damaged shop Mukta Plastic. His nephew, Siddique died in the fire, he claimed.
Officials of fire service and law enforcing agencies were also seen enlisting the remains in the damaged shops taken by the owners or their representatives, in presence of Abdus Shahid, senior station officer of Fire Service and Civil Defense.
Relatives of the missing people in the fire also came carrying the photos of their missing dear ones.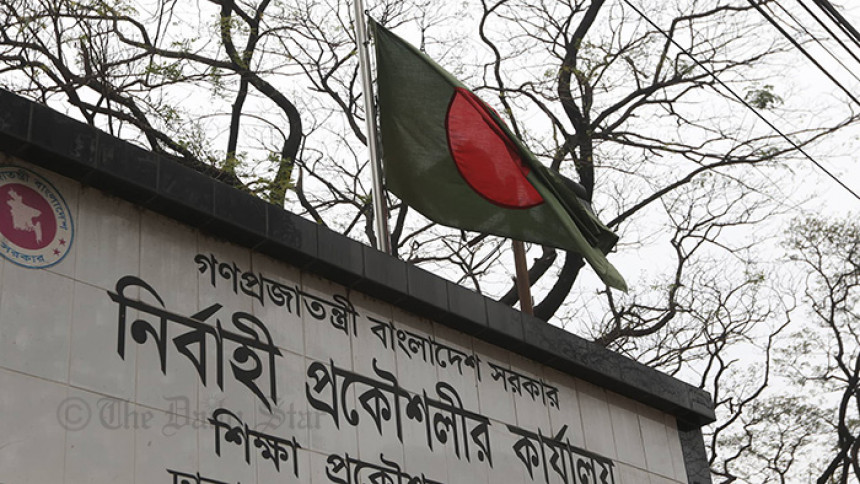 Electricians from Dhaka South City Corporation were seen busy in reinstalling the street lights in the area.
Curious people, including school students, and representatives from different non-government organisations were also seen visiting the spot.