11 Chawkbazar fire victims identified thru' DNA tests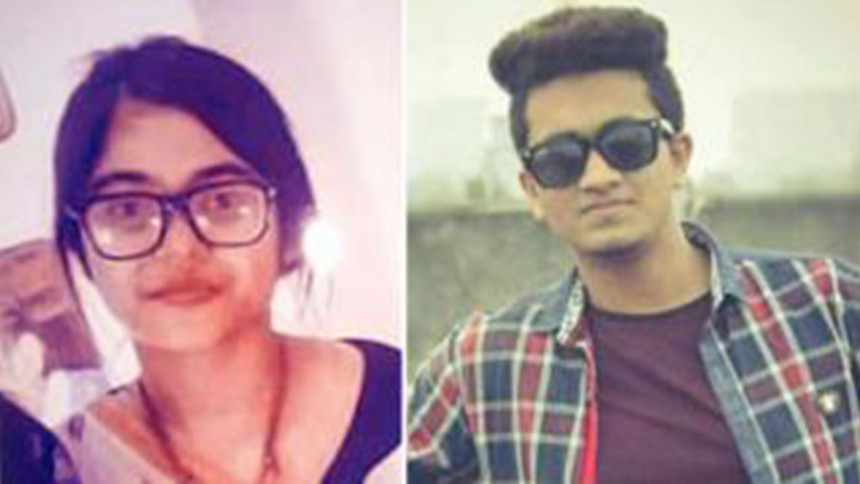 The Criminal Investigation Department's Forensic Laboratory has identified 11 deceased including two students, who were burnt beyond recognition in the recent Chawkbazar fire, through DNA tests.
The students are Tanzil Hasan Khan Rohan, a third semester BBA student of North South University, and Fatematuz Zohra Bristi, a student of Home Economics College.
Rubina Yesmin, mother of Rohan, came to the morgue of Dhaka Medical College Hospital to receive the body of her son while Shamsunnar will take the body of her daughter Bristi, sources at the morgue of Dhaka Medical College Hospital (DMCH) told The Daily Star this evening.       
Rohan was passing through Chawkbazar area on a motorbike when the fire broke out. He died on the spot.
According to the Bangla daily Prothom Alo, Bristi and her friend Rehnuma Tabassum (Dola) were seen in a video footage in Nandankumar Datta lane six minutes before the fire broke in Churihatta and the duo went missing since the fateful night.
However, the body of Dola could not be identified yet.
"We have cross-checked the samples from 20 bodies and 48 claimants. Of those, we have identified 11 deceased," Rumana Akhter, special superintendent of CID Forensic DNA Laboratory, told The Daily Star today.
Identification of nine others may take around 10 more days, she said. CID has already sent a report to the investigation officer of the case after identifying 11 bodies, Rumana Akter said.
Other victims are identified as Mohammad Shaheen Ahmed, Nuruzzaman Hawlader, Saleh Ahmed Lipu and his wife Nasrin Jahan, Enamul Haque, Ahsan Ullah, Mohammad Ibrahim, Dulal Karmakar, and Nurul Haque, according to the CID.
Of those, the bodies of eight victims will be handed over to the families from the DMCH morgue today while bodies of three others -- Ibrahim, Nurul and Dulal -- will be handed over to the families tomorrow.
Abu Saleh Mohammad Shafiqul Islam, additional deputy commissioner (Education) of Dhaka district, will hand over the bodies, sources at the DMCH morgue told The Daily Star.     
WHAT HAPPENED IN CHAWKBAZAR?
The fire that broke out in Chawkbazar's Churihatta on February 20 claimed the lives of 71 people so far.
The chemical-fed fire spread through five buildings in Chawkbazar. Fire fighters said they recovered 67 bodies from the spot.
The four others died when they were being treated for their burn injuries.