Chawkbazar fire: CID prefers DNA samples from parents, children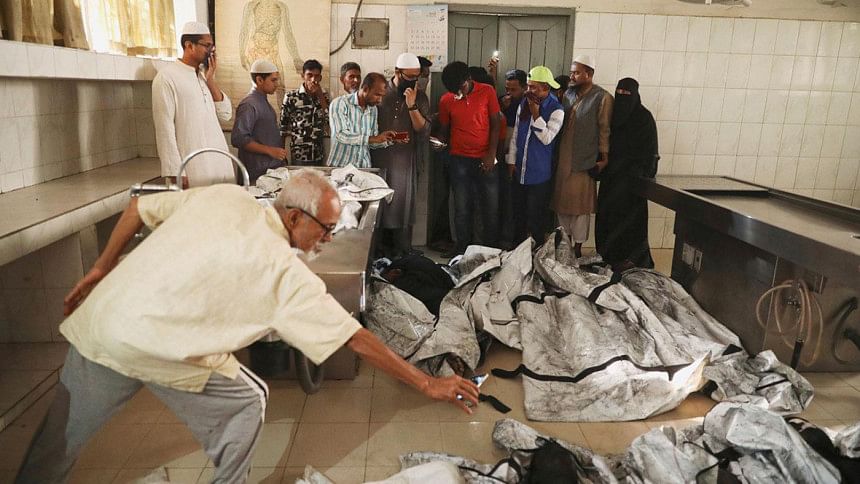 The Criminal Investigation Department (CID) has requested the parents or children of those still missing following the Chawkbazar fire to provide their DNA samples to swiftly identify the unknown bodies.
"If parents or children of the missing persons provide samples, it is easier and faster to conduct DNA profiling," said Rumana Akhter, special superintendent of CID's Forensic DNA Laboratory.
In most of the cases so far, the siblings of the dead victims' relatives provided samples, which takes longer time, she said.
CID Forensic DNA Lab has opened a booth in front of the Dhaka Medical College morgue following the fire incident at old Dhaka that claimed 69 lives on Wednesday.
From Monday, the parents and children of the victims can go to the CID lab at Malibagh for providing samples, she said.
Until today, the Dhaka district administration has handed over 48 dead bodies. The latest two include the bodies of Zafar Ahmed, 45 and Ahsan Ullah after their relatives identified the bodies on Saturday.