Fatullah fire: Wife dies, husband fighting for life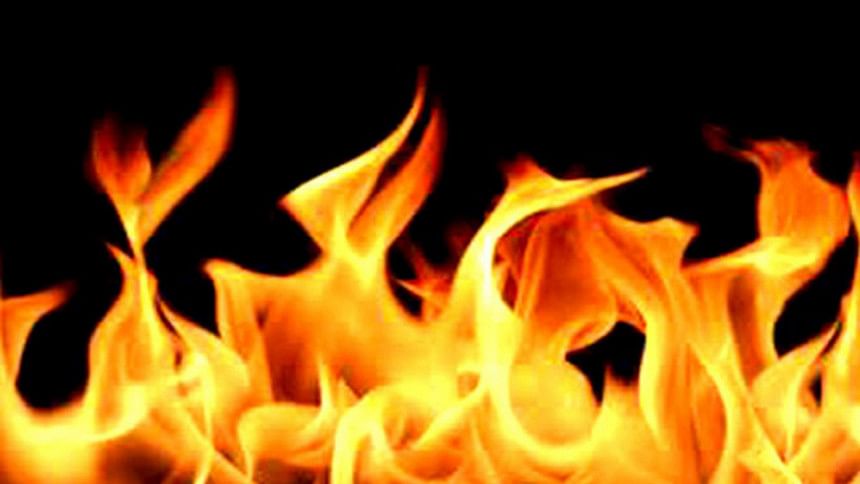 One of the five people, who suffered burns in a fire allegedly caused by a gas line leak in Narayanganj's Fatullah yesterday, died at a hospital in Dhaka this morning.
Sukhi Akter, 25, breathed her last around 6:00am at Sheikh Hasina National Institute of Burn and Plastic Surgery, said SM Ayub Hossain, resident surgeon of the institute.
She had 98 percent burns on her body, he added.
Her husband Al Amin Hossain, 30, and another injured Md Rafique, 35, are receiving treatment at the hospital with 95 and 12 percent burns on their bodies, according to medical sources.
Two others were released from the hospital after treatment.
Rezaul Haque, officer-in-charge of Fatullah Police Station, yesterday said they suffered burns after a fire originated at a house on the ground floor of a two-storey building in Fatullah around 1:30pm.
"We are suspecting that gas accumulated in the house from a leak in the pipeline. The fire started when someone lit a matchstick," he added.