Old Dhaka fire: 6 bodies recovered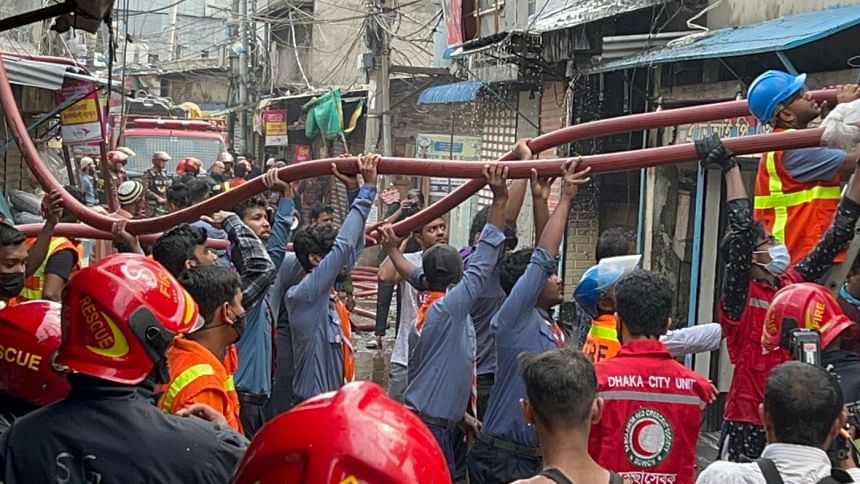 At least six persons died in a fire in old Dhaka's Chawkbazar area that originated this noon.
Fire officials recovered five bodies so far. They are working to recover another body from the four-storey building, our staff correspondent reported from the spot.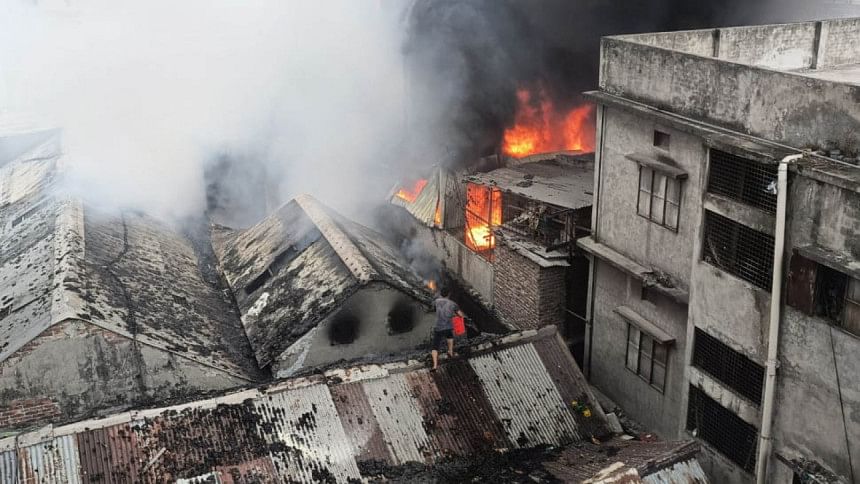 All the six dead are employees of Barishal Hotel and Restaurant on the ground floor of the 4-storey building that caught fire around 12 noon. They were sleeping in a break room on the first floor after finishing their night duty, families of the deceased and other restaurant employees said.
The fire might have originated at the restaurant and later spread to the plastic factory in the building, Bazrul Rashid, deputy assistant director of Fire Service, told The Daily Star quoting witnesses.
He however said they would be able to shed light behind the cause of the fire after investigation.
The fire at the factory originated around 12pm and 10 firefighting units the blaze was brought to control around 2:20pm, fire officials said. The fire is yet to be doused.
The first floor and second floors of the building house plastic factory while the third floor is the warehouse of plastic toys, fire officials said.