New Super Market fire fully extinguished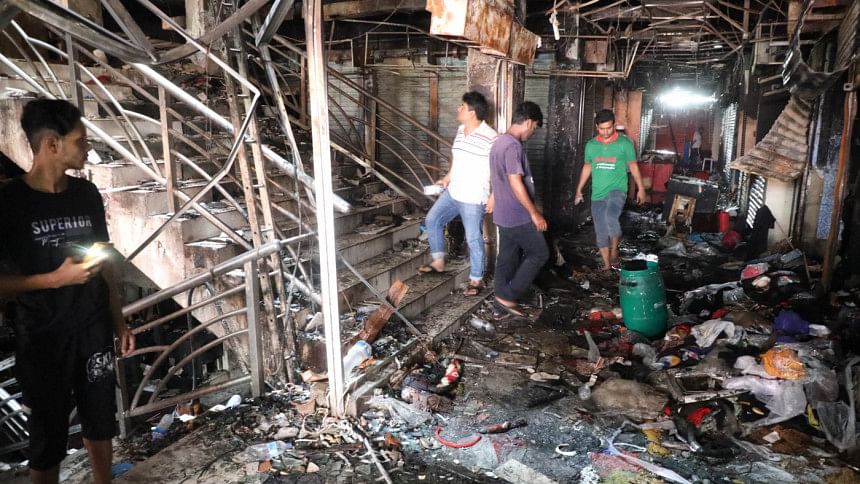 The massive fire at the Dhaka New Super Market has been fully extinguished this morning.
As the situation came under control, the building is expected to be handed over to its owners and management committee by the fire service at 10:00am today, said Md Akhtaruzzaman, assistant director (Dhaka) of Fire Service and Civil Defence.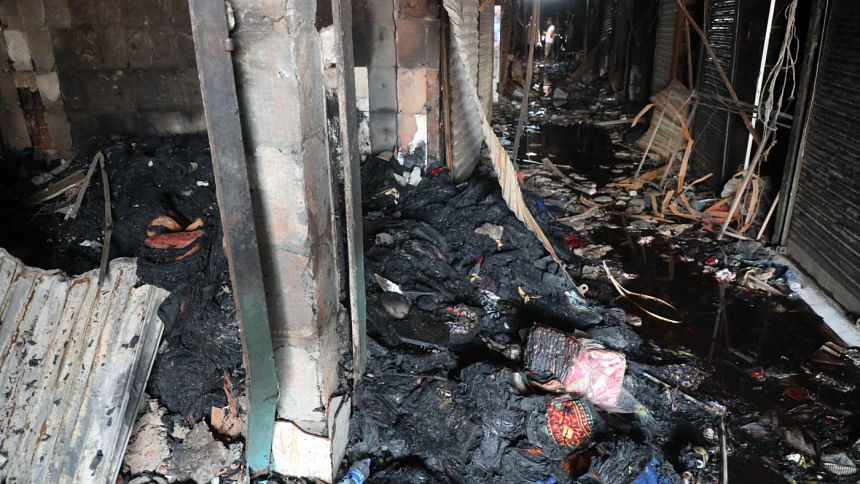 "The fire was completely put out. Three units of the fire service worked all night," said Akhtaruzzaman told reporters at the spot.
A investigation committee will be formed today to investigate the source of the fire, and to measure the extent of the damage, and related issues, said Akhtaruzzaman.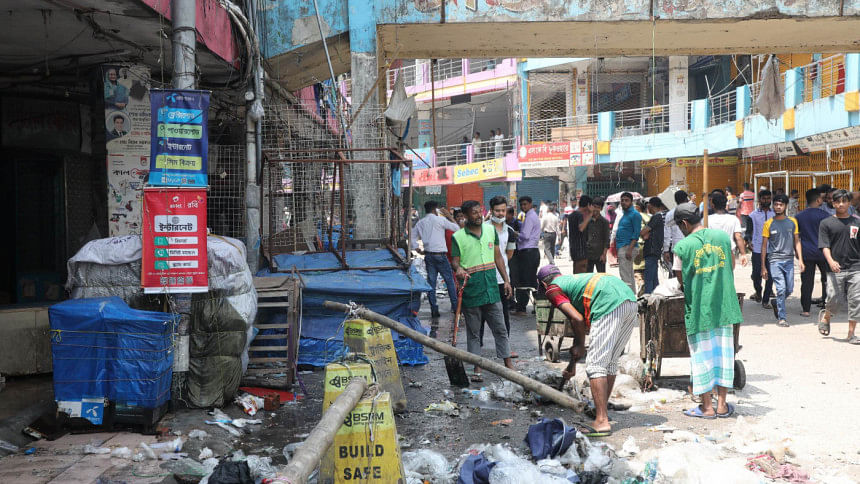 Asked whether the market is safe to use, Akhtaruzzaman said officials from the engineering department can answer that question better.
A blaze yesterday gutted Dhaka New Super Market. Around 5:40am yesterday, the fire service was informed about the blaze .
Thirty units of firefighters rushed to the spot and managed to bring the flame under control after three and a half hours.
It came just 11 days after a huge fire burnt the Bangabazar Shopping Complex to ashes.