BGMEA, TEXPROCIL working together to facilitate Bangladesh-India trade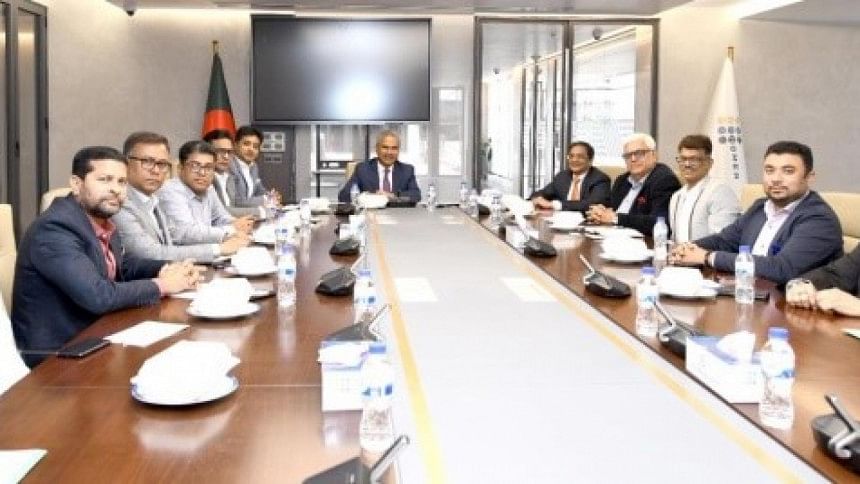 There is a huge prospect for bilateral trade between Bangladesh and India, especially in the garment and textile sectors, according to Faruque Hassan, president of the Bangladesh Garment Manufacturers and Exporters Association (BGMEA).
Collaboration between the governments and businesses of both countries could pave the way for more Bangladesh-India trade, he said.
Hassan was speaking at a meeting with a delegation of India's Cotton Textiles Export Promotion Council (TEXPROCIL), led by Chairman Sunil Patwari, to discuss the challenges and opportunities of bilateral trade at the BGMEA complex today.
"With a growing middle-class population, India is a highly potential market for Bangladesh's garment exports. Bangladesh is also a promising market for Indian cotton, manmade fibres, dyes, chemicals and other raw materials," he said.
The apparel and textile are potential sectors to complement each other and get reciprocal benefits, he added.
The BGMEA president also called upon the countries to remove trade barriers and build adequate infrastructure and transport facilities at land ports to accommodate increased transportation demand.
In the meeting, the BGMEA and the TEXPROCIL agreed to collaborate to facilitate more business between the countries.