Altering FIR of Murder Case
HC for judicial enquiry into OC's role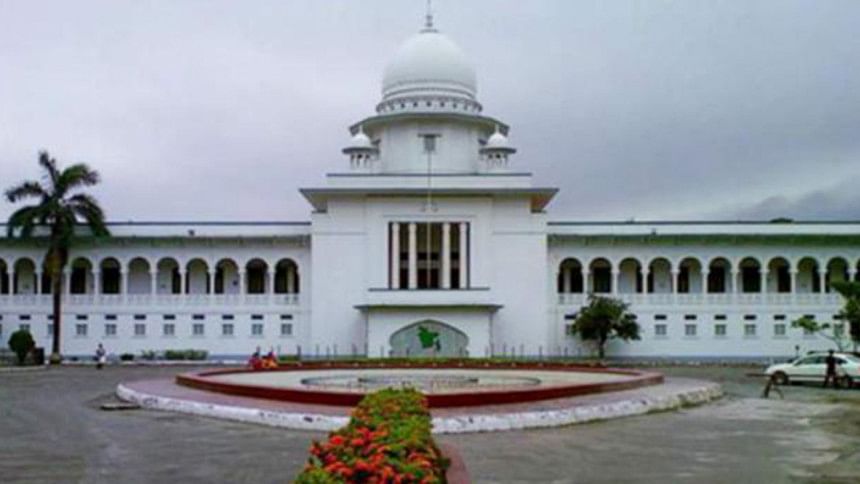 The High Court yesterday directed the Rajshahi chief judicial magistrate to conduct an enquiry into the alleged manipulation of the first information report (FIR) of a murder case by Puthia Police Station OC Shakil Uddin Ahammed.
In response to a writ petition, the court also asked the chief judicial magistrate to submit the probe report to it in 45 days.
The HC issued a rule asking the respondents to explain why the OC should not be suspended for manipulating the FIR of the case filed over the murder of workers' leader Nurul Islam on June 10.
The court asked the respondents to show cause why their inaction in taking action against the OC should not be declared illegal although the police official was accused in criminal cases and there were allegations that he was involved in corruption and other serious criminal activities in Puthia.
The home secretary, inspector general of police, chairman of Anti-Corruption Commission, deputy IGP of Rajshahi range, superintendent and assistant superintendent (Puthia circle) of Rajshahi police, and OC Shakil have been made respondents to the rule.
The HC bench of Justice M Enayetur Rahim and Justice Md Khairul Alam came up with the order and rule following a writ petition filed by Nigar Sultana, daughter of Nurul Islam, seeking the court's necessary order in this regard.
Citing the writ petition, Nigar's lawyer Barrister Jyotirmoy Barua told reporters that an election to Puthia Motor Sramik Union was held on April 24 and Nurul contested the election for the post of general secretary.
The following day, the polls results showed that Abdur Rahman Patal was elected general secretary of the Sramik Union.
Nurul filed a case with a Rajshahi court on June 9 claiming that he bagged 602 votes against Patal's 520, but the latter was declared elected illegally.
The court on the same day issued an injunction, restricting Patal and three others from taking up the posts of the Sramik Union. The order was imposed on them on June 10.
Nurul went missing around 8:00pm that day and his body was recovered from SS Brickfield in the morning the following day, Barrister Jotirmoy said.
Nigar filed the murder case on June 11 against eight people, including Patal. In the FIR of the case, she alleged that OC Shakil was involved in manipulating the election results in favour of Patal.
The petitioner's lawyer said police later submitted an FIR of the murder case to the trial court in Rajshahi, dropping the names of the eight accused.
Citing the writ petition, Jyotirmoy said OC Shakil was accused in at least two criminal cases and there was an allegation against him of committing corruption, but he was not suspended yet.
Barrister Abu Bakar Siddique also appeared for the petitioner, while Deputy Attorney General Amit Dasgupta represented the state.