ACC challenges Haji Salim's acquittal in graft case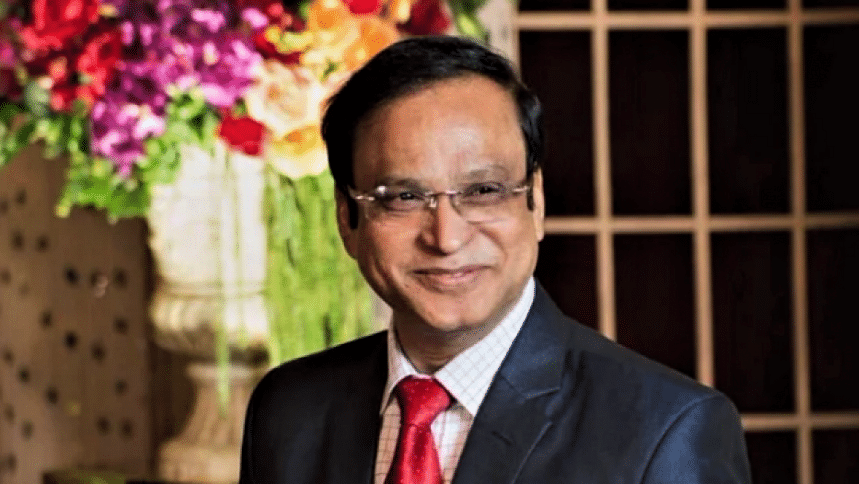 An appeal was filed with the Supreme Court today (May 10, 2022) challenging a High Court verdict that acquitted Awami League lawmaker Haji Md Salim from the charges of concealing information about his wealth over which he was sentenced to three years' imprisonment by the trial court.
The Anti-Corruption Commission (ACC) submitted the appeal to the Appellate Division of the SC though its lawyer Khurshid Alam Khan seeking to uphold his three years' jail sentence in the case.
The lawmaker left for Bangkok on April 30, raising questions on the legitimacy of travel abroad despite being sentenced to jail for 10 years in the same case. He, however, retuned home on May 5.
Citing the appeal, lawyer Khurshid Alam told The Daily Star that the High Court verdict has not properly considered the offence of Haji Md Salim by scrapping his jail sentence.
The Appellate Division is yet to fix any date for hearing the appeal, the ACC lawyer added.
On March 9, 2021, the HC upheld the lower court's verdict that convicted and sentenced Haji Md Salim to 10 years in prison in a corruption case filed by the ACC during the military-backed caretaker government in 2007.
It also upheld a fine of Tk 10 lakh imposed on the Awami League lawmaker from Dhaka-7 for amassing wealth worth Tk 14.65 crore beyond known sources of his income.
The HC, however, scrapped another part of the lower court's judgement delivered in 2008 which handed three years' imprisonment to Salim for concealing information about his wealth to the ACC.
On February 10 this year, the HC released the full text of the verdict directing Haji Md Salim to surrender to the trial court concerned in 30 days -- in connection with the corruption case after the trial court receives the copy of the HC verdict.
Haji Salim's lawyer Sayeed Ahmed Raza told this correspondent on May 5 that the trial court received the copy of the full verdict on April 25, and the 30-day period will be over on May 24.
Haji Salim might surrender to the trial court and appeal before the Supreme for bail on May 16, added the lawyer.
Read More: https://www.thedailystar.net/frontpage/news/hc-upholds-salims-10-year-jail-graft-2057809