Monitoring cell formed to stop travelling on train roof Railway Ministry tells High Court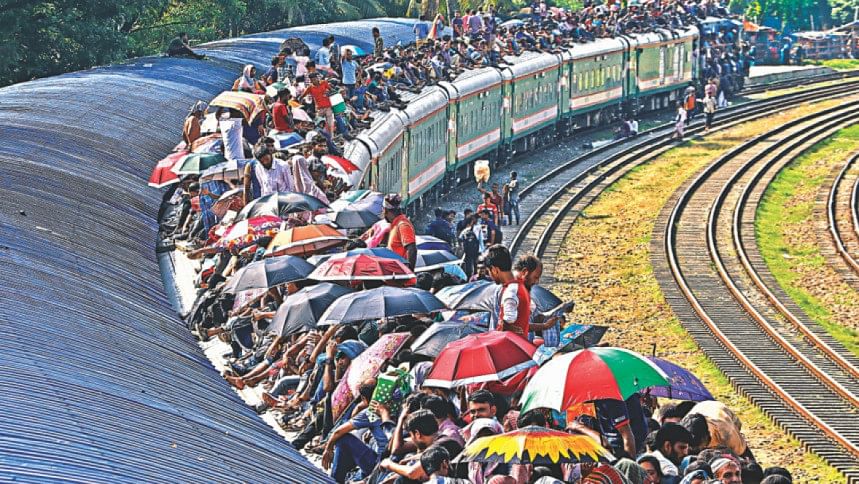 The Railway Ministry today (August 7, 2022) informed the High Court that a monitoring cell has been formed to stop passengers from travelling on train roof and ticket scalping.
Besides, the government has set up special fencing at 50 railway stations to prevent entry of people without tickets, the ministry said in a compliance report submitted to the HC bench of Justice Md Nazrul Islam Talukder and Justice Khizir Hayat during hearing on a suo moto (voluntary) rule on this issue.
Deputy Attorney General AKM Amin Uddin Manik, who placed the report on behalf of the ministry, told The Daily Star that the HC bench expressed satisfaction at the railway ministry's steps to stop mismanagement in railway services.
The HC bench set August 10 for passing an order on this matter.
On July 21, the HC bench in an observation said that no passenger can be carried on the roof of any train from now on. If any train carries passengers on the roof, appropriate action will be taken against its responsible officials who will fail to stop it, the bench said.
With this observation, the bench ordered the railway authorities to inform the court on what steps have been taken to stop carrying passengers on the roof of train and ticket scalping.