Hand over pneumatic horns to police station in 15 days: HC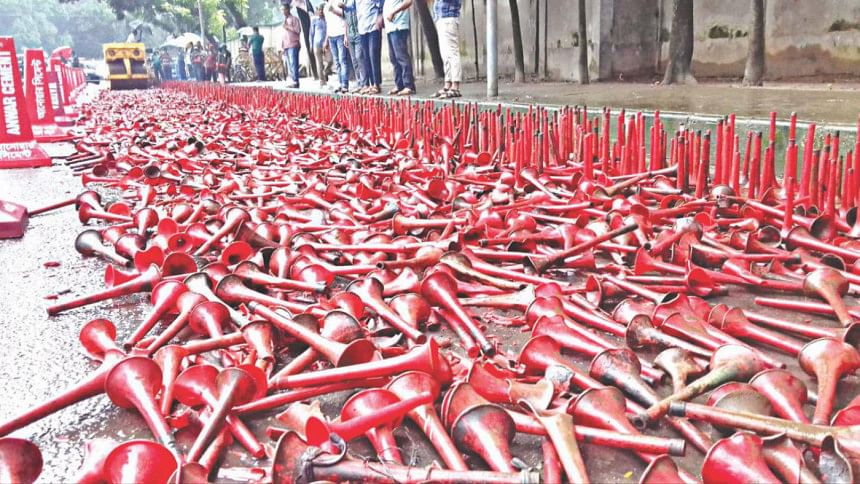 The High Court today directed the vehicle owners and drivers all over the country to handover pneumatic horns to the concerned police stations within 15 days.
The court also asked police to destroy the pneumatic horns soon after getting those in hands.
Read More: Stop use of pneumatic horns in 48 hrs
The High Court bench of Justice Quazi Reza-Ul Hoque and Justice Mohammad Ullah passed the order after receiving three reports from the authorities concerned of the government.
The Dhaka Metropolitan Police (DMP) commissioner, joint commission (DMP traffic) and Bangladesh Road Transport Authority (BRTA) submitted the three separate reports to the HC through Deputy Attorney General Taposh Kumar Bishwas in response to its August 23 directive.
In the report, they said that hundreds of pneumatic horns have been destroyed.
According to the vehicle rules, the punishment for using the horn is Tk 100 fine and after giving the fine, anyone can use the horn, the report reads.
On August 23, the HC directed the authorities concerned of the government to take necessary steps in 48 hours to stop the use of pneumatic horns used by vehicles in Dhaka city.