Embezzling Tk 176cr from AB Bank: HC blasts ACC, police for not arresting 15 accused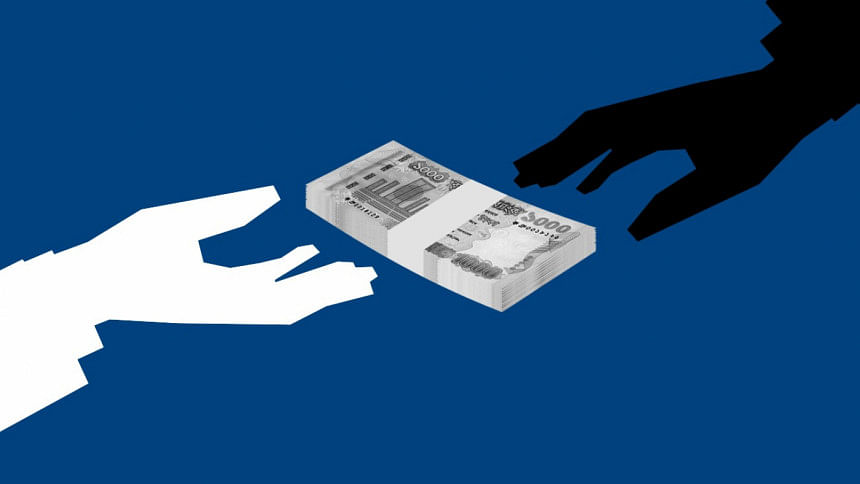 The High Court today (June 14, 2022) blasted the Anti-Corruption Commission (ACC) and police administration for their failure to arrest all the 15 accused of a case filed for embezzlement of Tk 176 crore from AB Bank.
"We have directed more than six months ago to arrest all the accused of the Tk 176 crore embezzlement case. But why have they not been arrested till now? We want to know the reasons," the HC bench said.
The HC bench of Justice Md Nazrul Islam Talukder and Justice Kazi Md Ejarul Haque Akondo said this while hearing a bail petition filed by two accused of Md Shahidul Islam and Abdur Rahim.
The bench ordered the ACC, inspector general of police (IGP), and additional IGP of immigration, to submit reports on what steps have been taken to arrest the accused and also set June 26 for further hearing on the bail petition of Shahidul Islam and Abdur Rahim.
Earlier in the day, ACC lawyer Khurshid Alam Khan told the court that Ershad Ali, an accused in the case, has been handed over to the police when he came to the HC for bail in the case.
Deputy Attorney General AKM Amin Uddin Manik informed the HC bench that a total of four accused in the case, including Ershad Ali, are in the custody in connection with the case.
Lawyer Touhidul Islam appeared for the accused petitioners Shahidul Islam and Abdur Rahim.
On December 7 last year, the HC directed the ACC and police to arrest 14 former officials of AB Bank Ltd and a businessman in seven days in connection with the Tk 176 crore embezzlement case and also asked the authorities concerned of the government to impose travel ban on the 15 accused, who are now on the run, so that they cannot leave the country.
The ACC filed the case with its integrated office in Dhaka on June 9 last year against a total of 17 people, including 16 former officials of AB Bank Ltd, on charges of corruption and embezzlement of money.