HC bins writ seeking arrest of Tonu killers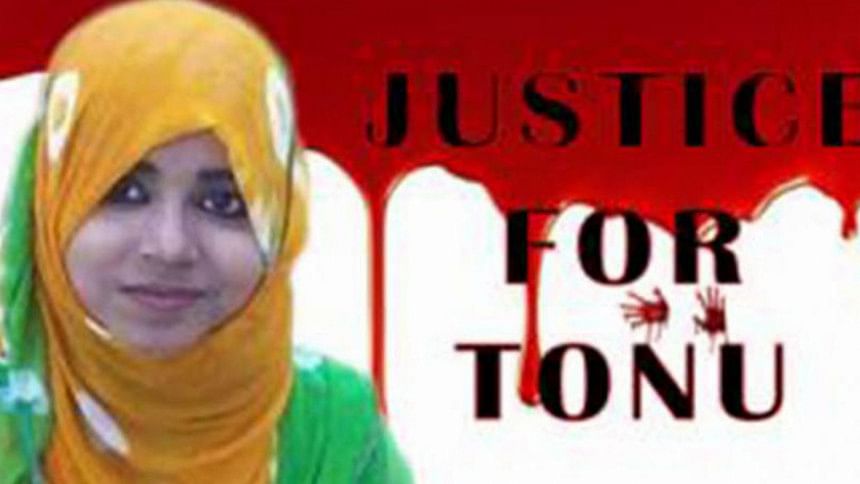 The High Court today rejected a writ petition seeking its directive upon the government to arrest in 24 hours the killers of Comilla Victoria College student Sohagi Jahan Tonu , who was found murdered in Comilla cantonment area on March 20.
The HC bench of Justice Syed Muhammad Dastagir Husain and Justice AKM Shahidul Huq passed the rejection order considering that the petition was not moved properly.
Earlier, three other HC benches dropped the petition from their hearing list as the petitioner, Eunus Ali Akond, was not present in the court during the hearings.
On April 4, Supreme Court lawyer Akond submitted the petition also seeking the HC directives upon the government to hold a judicial inquiry into the incident of Tonu's killing.
Tonu was a second year history student at Comilla Victoria Government College and a theatre activist.
According to a press release of ISPR, the unconscious body of the 19-year-old college student was found in the bordering area of the cantonment by the victim's father and he informed the military police.
Right away, Tonu was taken to the Combined Military Hospital there where the duty-doctor declared her dead.
Later, Tonu's father, Yar Hossain filed a murder case with Comilla Kotawali Police Station.