First HC judge of Bangladesh origin in UK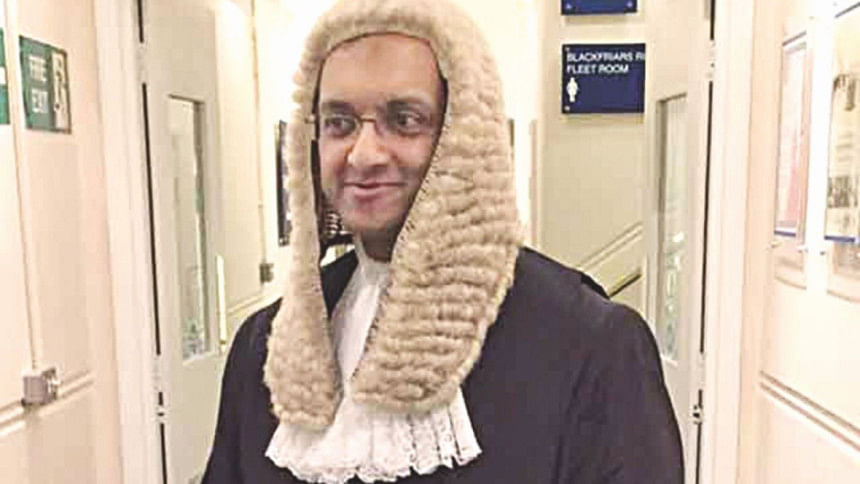 Queen Elizabeth II has appointed Akhlaq Ur Rahman Chowdhury QC, a UK citizen of Bangladesh origin, a judge of the High Court in the UK.
The UK's Courts & Tribunals Judiciary announced that the Queen has approved the appointment of Akhlaq with effect from October 2, 2017, consequential to the elevation of Sir Gary Robert Hickinbottom to the Court of Appeal.
The lord chief justice would assign Akhlaq to the Queen's Bench Division. As per norm of this appointment, he would be knighted. 
Akhlaq, now 50, was called to the Bar in 1992 and awarded Queen's Counsel in 2015. He was appointed as a Recorder in 2009 and as a Deputy High Court Judge in 2016.
Akhlaq passed his Bar-at-Law in 1992 and joined law practice. He is one of the two Queens Counsels (QCs) of Bangladeshi origins in this profession. The other is Ajmalul Hossain QC.
Akhlaq graduated from Glasgow University in Physics.
Later, he received a Bachelor of Law degree from the University of London.
He is a specialist in commercial, employment, procurement, information and public law.
He was a member of the Attorney General's A-Panel for civil litigation and worked for a long time as a law adviser for Foreign and Commonwealth Office, Ministry of Defence and other government departments.
Akhlaq, son of late Azizur Rahman Choudhury, a community leader of Glasgow, Scotland, was born in Hampshire. He now lives in London with wife Sofina and three children.