Tigers to conduct training camp in Sylhet before travelling to UK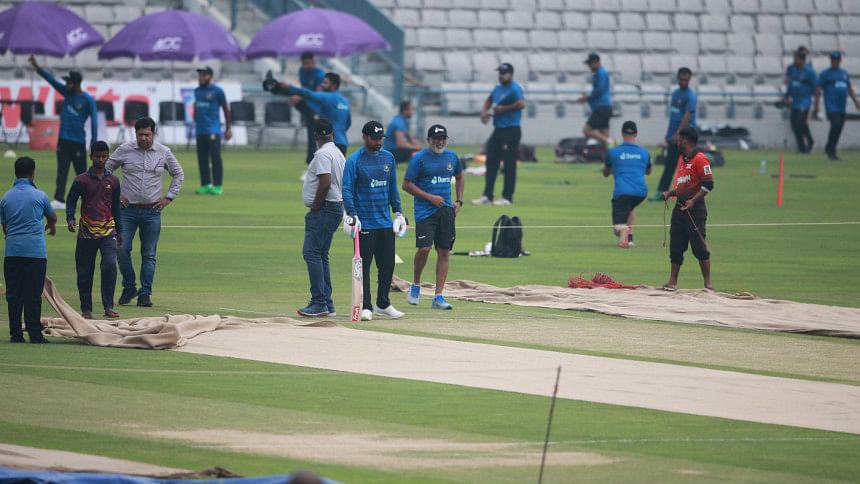 Bangladesh team will conduct a short training camp in Sylhet before departing for the United Kingdom for the three-match ODI series against Ireland, informed Bangladesh Cricket Board's (BCB) cricket operations committee chairman Jalal Yunus on Monday. 
The Tigers will take part in the first of the three match ODI series on May 9. The second and third games are scheduled for May 12 and 14, respectively. All the matches will take place at the Cloud County Ground in Chelmsford. 
"There will be a training camp after Eid. We will have a short two-three days camp before leaving for the UK. Our head coach chose Sylhet keeping the condition and wicket in mind since we planned to conduct a camp outside Dhaka. We felt Sylhet could be the best option for the camp outside Dhaka. We are planning to conduct the camp around April 26-27 and the team is expected to fly for the UK on May 1. 
Tamim Iqbal and his troops are expected to reach UK on May 2. They will then take part in a practise game on May 5 before the series.  
"They wanted to shorten the tour but we told them that we wanted to practise for a few days including the head coach which is the reason we are going their early. We will stay near a hotel in Chelmsford—one hour drive from London," he said.  
Meanwhile, Liton Das, who has joined Kolkata Knight Riders in the IPL, will miss the Tigers' practise game on May 5 as the wicketkeeper-batter had asked for a leave of two extra days which was granted by the board. Mustafizur Rahman, who is also featuring in the IPL for Delhi Capitals, will l, however, join the Bangladesh team on time.