Hong Kong most expensive city for expats, New York 2nd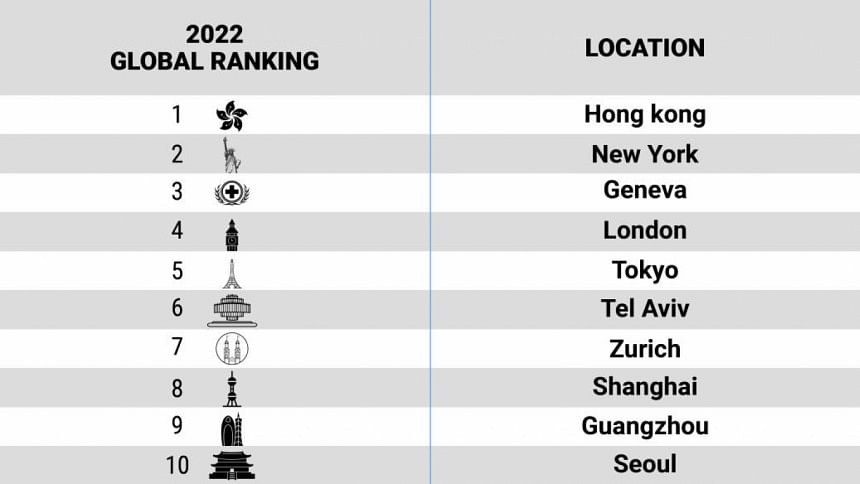 Hong Kong is the world's most expensive city – for the second year in a row – for expatriates to live in, according to the findings of the latest cost of living research published by ECA International.
The firm carries out two main surveys, in March and September, covering 207 cities in 120 countries and territories.
In Hong Kong's case, rising global inflation has not been as big a challenge as in other regional and global locations.
"While the rise is higher than what is typically seen in Hong Kong, it is lower than rates in similar cities within the region and globally," said Lee Quane, regional director for Asia at ECA International.
Still, the city is the world's most expensive mainly because of the strength of the Hong Kong dollar due to its peg to the US currency, he added. Hong Kong pegs its currency to the US dollar in a narrow trading band, between HK$7.75 and HK$7.76.
Many mainland Chinese cities continued to rise in the rankings, with four cities now included in the 15 most expensive.
China's financial capital, Shanghai, is the third most expensive location in Asia after Hong Kong and Tokyo, and eighth most expensive globally.
Quane said the main reason for its rise was the continued strength of the renminbi against other major currencies, because of China's relatively strong economic performance during the survey period.
Inflation rates in the majority of the mainland Chinese cities are high, but still relatively lower than elsewhere in Asia, he added.
The survey also found that New York is the second most expensive city in the world after Hong Kong, moving up from fourth last year.
London is fourth, up from fifth in 2021, while Tokyo dropped to fifth place as the yen weakened against major currencies.