Bidyanondo founder Kishore awarded by Queen Elizabeth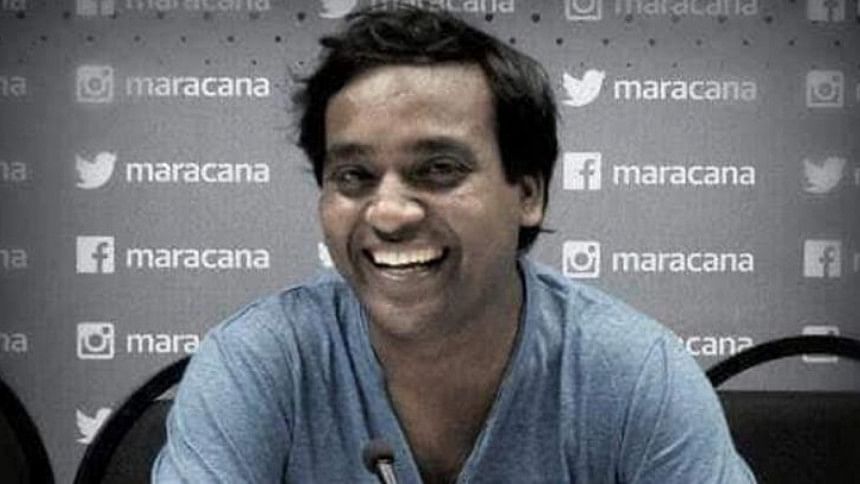 Queen Elizabeth II of UK has recognized Bidyanondo founder Kishore Kumar Das with Commonwealth Points of Light award in honour of his exceptional voluntary service.
Kishore, aged 40, set up Bidyanondo in 2013 and has improved access to education for over 1,200 children from marginalised backgrounds, said UK High Commission in Bangladesh in a statement today.
He started with only 22 students and now runs five primary schools which are free to all. Kishore is also running free academic coaching sessions and scholarship programmes to help children continue into higher education.
Kishore has also instigated a meal programme, "Ek takay aahar" (Meal for one penny), which has provided more than 10,000 nutritious meals for vulnerable people, particularly children and the homeless.
During the coronavirus pandemic, the charity further ramped up its efforts to distribute relief across the country, with Kishore and volunteers also working to sanitise public spaces and transport and provide ongoing educational, health and nourishment support to those in need.
As part of the legacy of the Commonwealth Heads of Government Meeting in London 2018, the Queen -- as Head of the Commonwealth - is thanking inspirational volunteers across the 54 Commonwealth nations for the difference they are making in their communities and beyond, by recognising one volunteer from each Commonwealth country every week.
By sharing these stories of service, the Commonwealth Points of Light awards celebrate inspirational acts of volunteering across the Commonwealth and help inspire others to make their own contribution to tackling some of the greatest social challenges of our time.
In his response, Kishore said, "I feel humbled to reflect on the fact that the world is benefitting from the work that we, the volunteers, are doing. And, the Commonwealth Points of Light validates that."
Such honour helps volunteers to determine where the focus should be, he said, adding: "I believe this prestigious recognition of Bidyanondo will inspire different charitable organisations to be more humane and beneficiary oriented."
Acting British High Commissioner to Bangladesh, Javed Patel, said through this recognition, the UK acknowledges the inspirational volunteers of Bidyanondo Foundation who are contributing to eradicating hunger, empowering people and improving access to quality education in Bangladesh.