The maestro's final journey
Thousands of people from all walks of life gathered at the Central Shaheed Minar from 10 am in the morning yesterday in order to pay tribute to one of the most beloved icons in Bangladeshi music – Ayub Bachchu.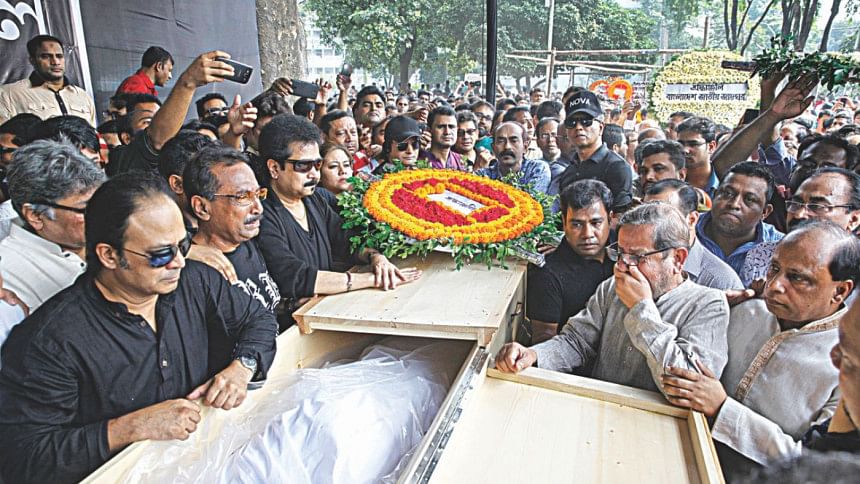 Many were in tears as the maestro whose music played an integral part in their formative years was no more. Present during the tributes were Cultural Affairs Minister Asaduzzaman Noor, Road Transport and Bridges Minister Obaidul Quader, leaders from the Sommilito Sangskritik Jote including eminent theatre personality Nasiruddin Yousuff Bachchu, Directors' Guild president Salahuddin Lavlu, and renowned musicians including Kumar Bishwajit, Naquib Khan, Shafin Ahmed, Foad Nasser Babu, Labu Rahman among others. "I feel fortunate to have played the guitar tracks for Ayub Bachchu when he sang playback for films," said Labu Rahman. "All I can say is, guitarists with his caliber are rare. Bangladesh will sorely miss him."
Naquib Khan, renowned musician and a long-time mentor to the Ayub Bachchu, mentioned that he was shocked by his untimely demise. Folk singer and freedom fighter Fakir Alamgir expressed grief and remorse at the loss – "I urge my fellow musicians to take care of themselves and their health. Do not overwork yourself, we cannot bear another loss like this."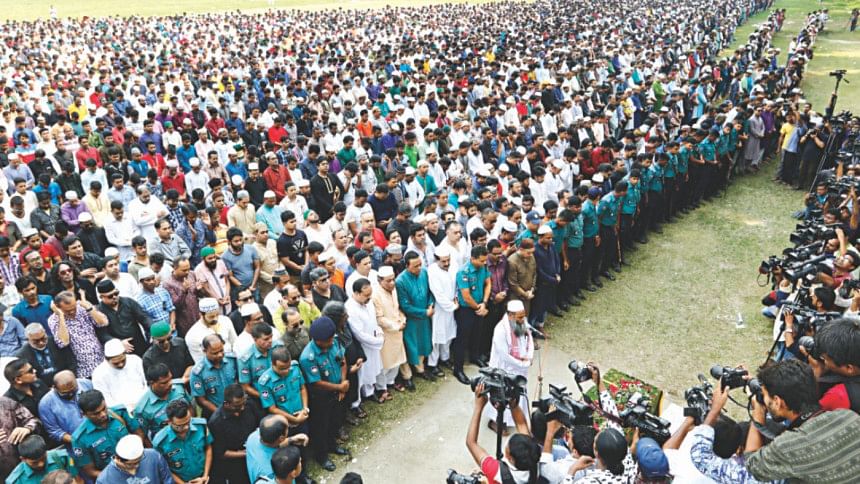 Ayub Bachchu's Namaz-e-Janaza was performed at the National Eidgah field on the High Court premises after Jummah prayers. A second Namaz-e-Janaza took place at the Channel i premises later in the day.  The legendary musician and LRB frontman was declared dead due to a cardiac failure on Friday at 9:15 am at Square Hospitals Ltd at the age of 56. He will be buried beside his mother in Chattogram in their family graveyard today.