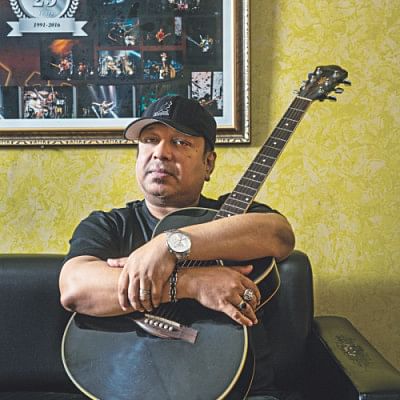 At a Pohela Boishakh programme held at a restaurant in the capital, LRB resurfaced as 'Balam and the Legacy' to put on a performance in tribute to the late great Ayub Bachchu. The band had earlier announced on April 5 that Balam would take the mantle of LRB lead vocalist and guitarist, after AB tragically passed away last October. However, disputes with Ayub Bachchu's family and LRB members over the continuation of the band put up questions about the continuation of LRB and its legacy.
Ahnaf Tazwar Ayub, the legend's son, cleared the air in an emotional facebook status yesterday.
"I'm letting the remaining members of LRB (or Balam and the Legacy as they're calling themselves now) know that they're free to perform as LRB as they chose to initially," writes Ahnaf. "I wish them the very best and hope they achieve great success and keep Sollo's music alive.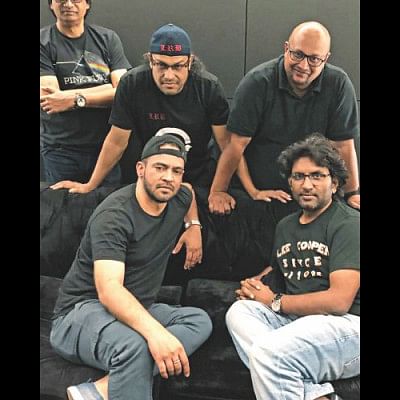 I wish LRB all the success they can achieve."Ahnaf also clarified that even though the band would never be the same without AB, he is a national treasure, and his music and legacy should continue by any means possible.
The band members had earlier said that the name was changed from LRB to 'Balam and the Legacy' so as to respect the sentiments of the family. However, the band is yet to make a comment after the recent statement made by the family. As the maestro himself used to say, "the show must go on!", fans will certainly hope for the music to play on in memory of the great Ayub Bachchu.