A sea of mourners at Shaheed Minar
Fans say farewell to rock icon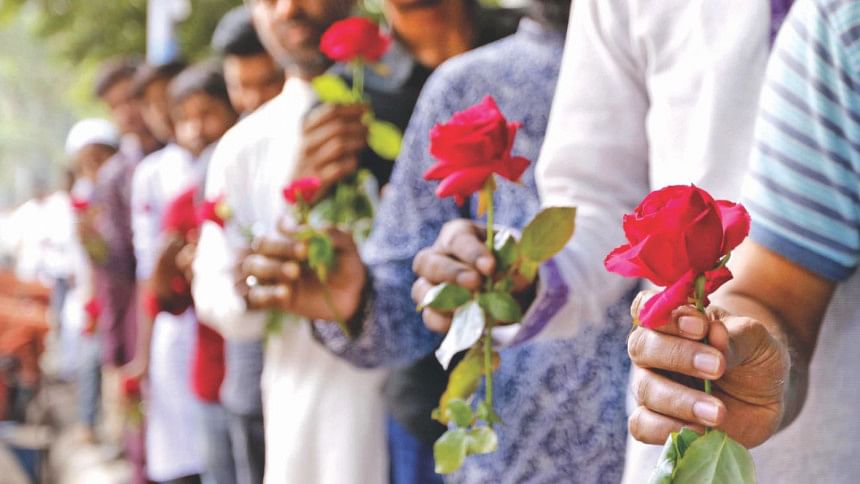 It was a sea of people. Emotions ran high at Central Shaheed Minar premises yesterday, as fans and well-wishers of Ayub Bachchu turned out in large numbers to see their favorite rock musician for one last time.
The queue was getting longer since he was taken to Shaheed Minar at 10:30am in the morning. Fans were carrying flowers -- some bouquet, while some a single rose.
While some of them had special memories involving Bachchu's songs, some shared personal moments with the star. 
"Another Ayub Bachchu will not be born in this country. He is irreplaceable," said Farzan Alam, a private university student, who also went to Square Hospital on Thursday after news of the musician's demise broke out. 
Sakib, a Dhaka University student, was waiting beside Shaheed Minar to get in line. "I grew up listening to his music. Who will carry out his legacy? The call of time is an archive on him and his works so that generations can be familiar with his contributions to Bangla rock music," Sakib said.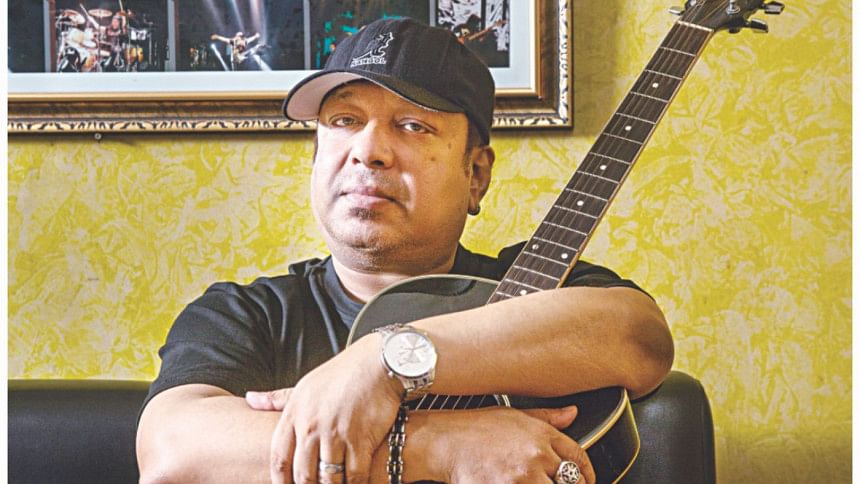 Tisha Jannath, a student of Dhaka Medical College, said, "He was a musician for all and his songs brought people together. I have many memories involving his songs."   
Police and Rab were there to control the crowd.  Director General (DG) of Rapid Action Battalion Benazir Ahmed placed a wreath on the artiste's coffin to show his respect.
Admirers of the rock legend came from all sectors and backgrounds. Cultural and political personalities too turned up to bid farewell to this nationally beloved singer. Cultural Affairs Minister Asaduzzaman Noor, Road Transport and Bridges Minister Obaidul Quader, eminent singer Fakir Alamgir and novelist Imdadul Haq Milon were among the mourners.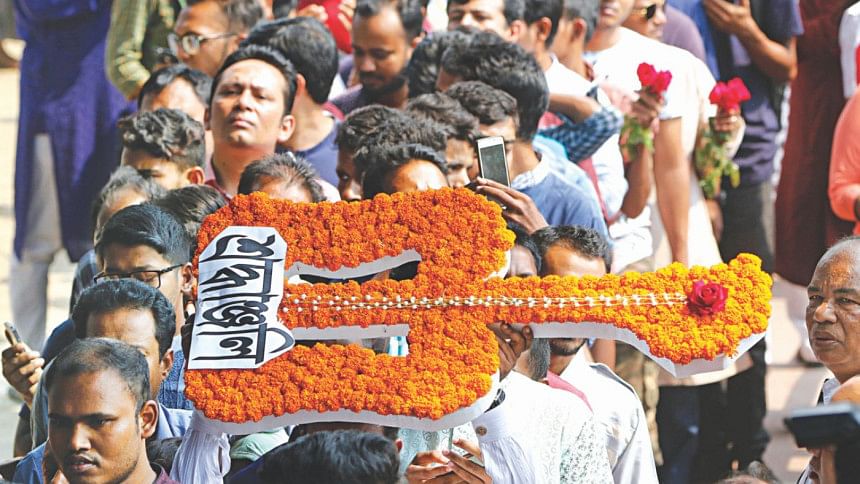 "The trend in Bangladeshi music that Azam Khan initiated was taken to a new height by Ayub Bachchu. This is an irreparable loss for Bangladeshi music," said Fakir Alamgir.   
Members of popular bands Miles, Feedback, Warfaze, Artcell and Mechanix were also there to say goodbye to their legendary fellow musician.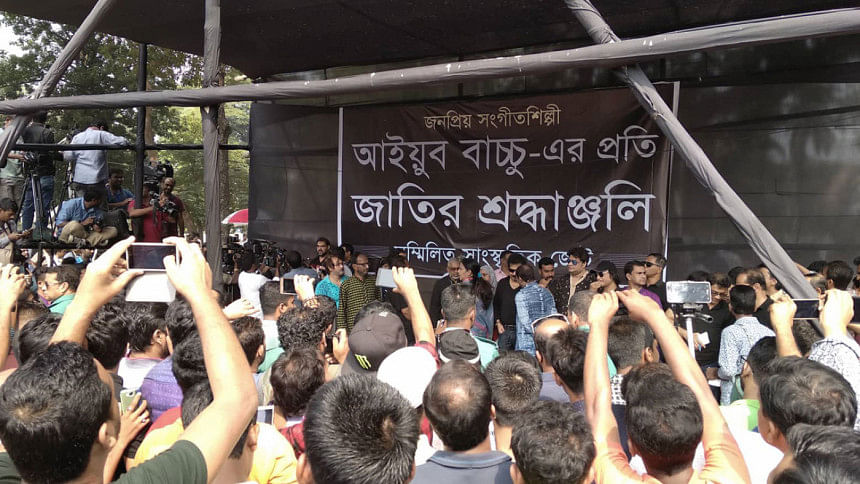 "I was influenced by his style. I used to practise his songs such as 'Shei tumi' and 'Ghumonto shohore' while growing up. His demise marks a tremendous loss for music in the country," said George Lincoln D'Costa, frontman of Artcell.
Bachchu's body was kept at Shaheed Minar till 12:30pm and was later taken to National Eidgah where his namaz-e-janaza was held at 2:00pm.