Jaya Ahsan on board Anjan Dutt's next
"Swarger Kachakachi" to co-star Prosenjit and Chiranjeet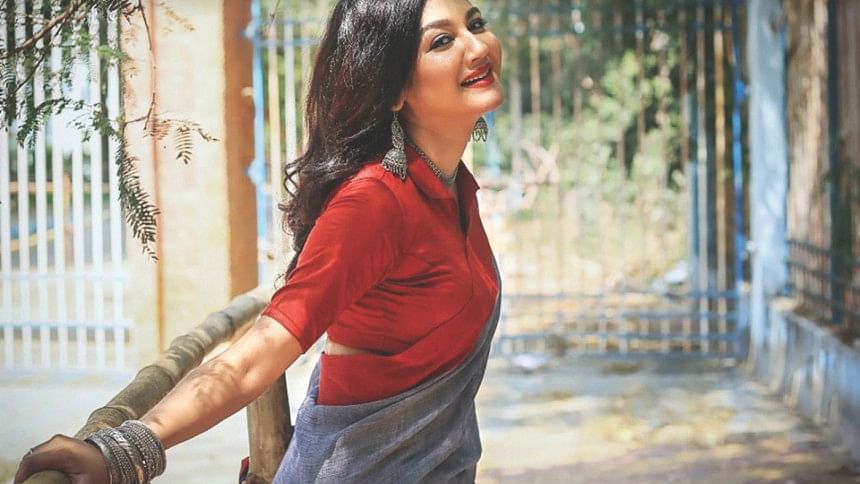 Popular Indian singer-filmmaker Anjan Dutt has roped in Bangladesh's Jaya Ahsan for his next directorial venture, The Daily Star has learned. Prosenjit Chatterjee and Chiranjeet Chakraborty, two of the biggest names of Indian Bangla filmdom often thought to be rivaling actors, will play the male leads in the film, which has a working title "Sworger Kachakachi". The film is reported to be a revenge drama about a policeman and a criminal, and Jaya is expected to play a pivotal role in it. The film is likely to go on floors in November in Kolkata. 
Jaya is currently working on another film in Kolkata, directed by new director Arnab Pal. She plays the titular role in "Brishti Tomake Dilam" alongside veterans Rajesh Sharma and Rajatava Dutta in the thriller. 
Back home, Jaya has already completed filming for two films – Nurul Alam Atiq's "Peyarar Subatash" and Mahmud Didar's "Beauty Circus", although no release dates for the films are in sight yet. 
Humayun Ahmed's "Debi" is also on the editing panel. The film on the famous psychologist character Misir Ali is being helmed by Anom Biswas, and stars Jaya herself, Iresh Zaker, Animesh Aich and Sabnam Faria.