Police fire on Inter fans as relegation looms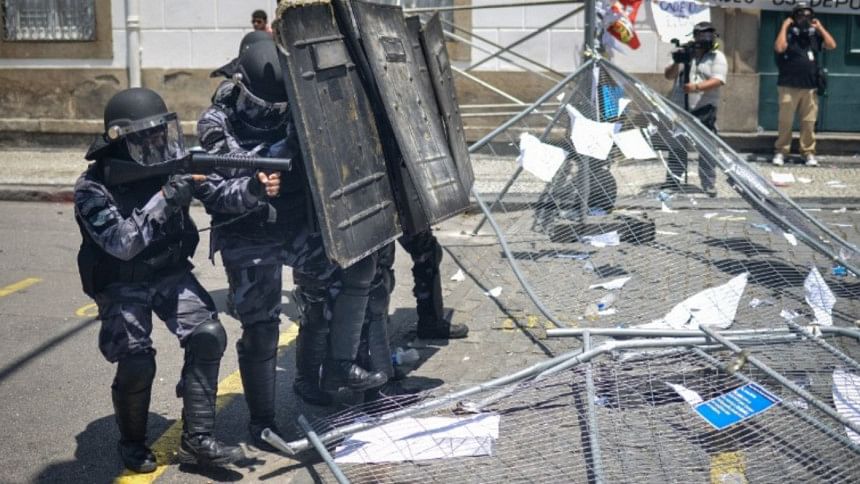 Brazilian police fired percussion grenades at rioting Internacional fans on Thursday after a 1-1 draw at home to Ponte Preta left the Porto Alegre club in danger of relegation for the first time in their history.
Coach Celso Roth was sacked after the result and the club will look for a new coach to lead them in the last three games of the season.
"Straight after the match against Ponte Preta the vice president of football Fernando Carvalho announced that Celso Roth is no longer coach of Internacional," the club said in a terse statement.
Inter sit fourth from bottom, equal on points with Vitoria, with four teams going down. Two of their last three games are away from home at Corinthians and Fluminense.
Fans tore down barriers outside the Beira-Rio stadium after the game and police responded with percussion grenades and, according to Globo news sites, rubber bullets.
Percussion grenades, also known as 'stun' or 'flash' grenades, are non-lethal explosive devices that produce a blinding flash of light and an ear-splitting sound when detonated.
One of Brazil's best supported clubs, Inter won the Copa Libertadores in 2006 and followed that with a victory over Barcelona to lift the Club World Cup.