Rooney in a fix as Arsenal gun for Man United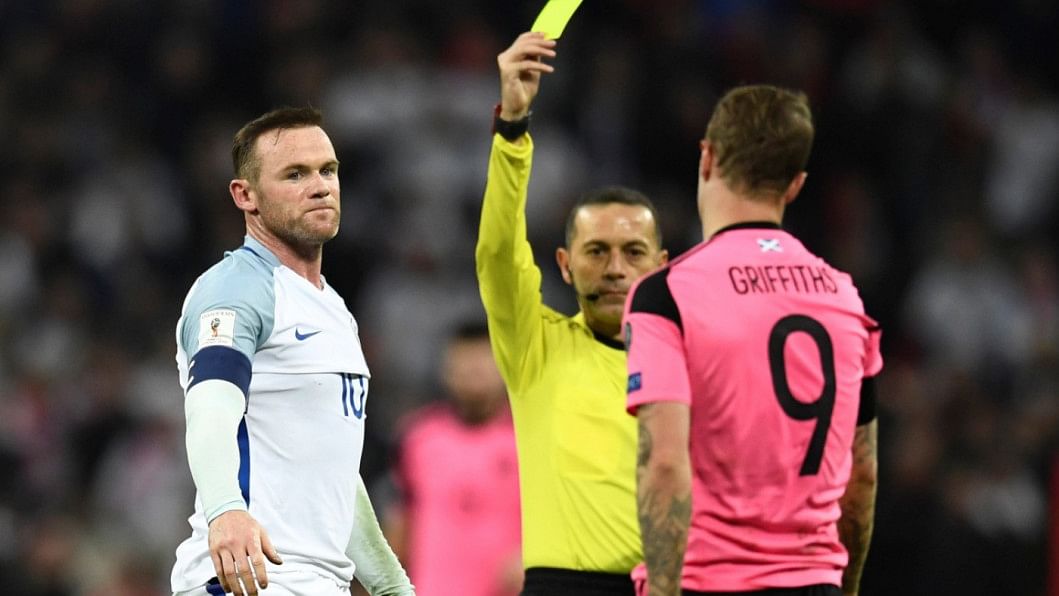 Damaged and derided, Wayne Rooney embodies Manchester United's delicate current predicament as they prepare for Arsenal's visit to Old Trafford in the Premier League on Saturday.
Rooney has been splashed across Britain's newspapers this week after photographs emerged of him looking the worse for wear during a post-wedding party at the England team hotel last weekend.
The incident has prompted an apology from the player himself, news of an investigation by the Football Association and the unlikely backing of Liverpool manager Jurgen Klopp.
Fortunately for Rooney, manager Jose Mourinho's anger over the matter is said to have been directed at the FA, for allowing the striker to go off the rails, rather than him.
But the 31-year-old is nonetheless expected to start on the bench against Arsenal, having been forced to withdraw from international duty with a minor knee injury.
Rooney found himself in the spotlight even before his late-night antics at the luxury Grove Hotel in Watford, north of England, last weekend.
Dropped by first Mourinho and then interim England manager Gareth Southgate, Rooney managed to force his way back into the starting XI for both club and country.
His last United display, in their 3-1 win at Swansea City prior to the international break, was one of his best in recent memory as he created a pair of goals for Zlatan Ibrahimovic.
But an injury sustained in England's 3-0 win over Scotland forced him out of Tuesday's 2-2 draw with Spain and he now looks likely to find himself back in the increasingly familiar setting of the bench.
Rooney has made a habit of tormenting Arsenal over the years, scoring 14 goals against them -- a figure bettered only by his tally against Aston Villa (15).
As a swaggering 16-year-old with Everton, he scored his first ever Premier League goal against Arsenal in 2002 and they were also the victims for his first United league goal and 100th league goal overall.
But with Rooney sidelined and Ibrahimovic suspended, the teenage terror gunning for the Gunners this time around is expected to be Marcus Rashford.
The 19-year-old striker scored twice on his Premier League debut to inspire United to a 3-2 win over Arsenal in February and the London club's manager Arsene Wenger has not forgotten.
'Rashford killed us'
"The man who killed us last year was Marcus Rashford," said Wenger, whose side have not lost away in the league since that game.
"He took us completely by surprise."
Although Arsenal won 2-1 at United in the FA Cup in March 2015, they have not won a league game there since September 2006, while Wenger has never overcome Mourinho in the league in 11 attempts.
But although the historical omens would appear to favour United, the form and the momentum belong to Arsenal.
Whereas United have won just two of their last eight league games, Arsenal have won seven of their last nine, drawing the other two.
Wenger's men will provisionally go top if they prevail, which would leave United -- sixth in the table ahead of the weekend's fixtures -- a yawning nine points off the pace.
But midfielder Michael Carrick said this week: "We still feel we're well in touch.
"I know people are looking at it and saying we're drifting and we're not right at the top, but we still feel there's more to come and we've got a great chance of being up there."
Mourinho's preparations have not been helped by selection issues that could deprive him of four frontline defenders.
Centre-backs Chris Smalling (foot) and Eric Bailly (knee) are definitely out, while there are doubts over full-backs Antonio Valencia (broken arm) and Luke Shaw (leg).
Arsenal will be without flying right-back Hector Bellerin (ankle) and his Spanish compatriot Santi Cazorla (Achilles).
Alexis Sanchez, meanwhile, faces a fitness test on his hamstring and is not due to return from international duty with Chile until Friday.