Four franchises to play WSL starting on May 15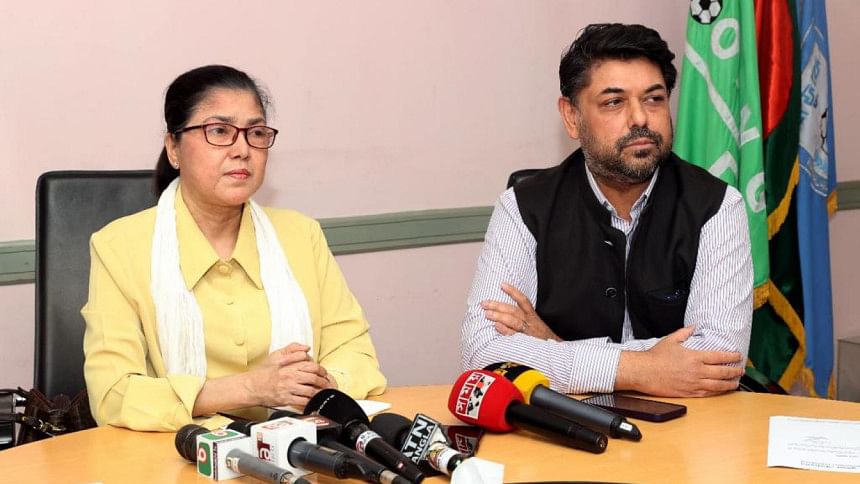 Bangladesh Football Federation (BFF) today decided to organize the franchise-based Women's Super League (WSL) with the participation of only four teams instead of six from May 15 in Dhaka. 
BFF Women's Committee Chairman Mahfuza Akter Kiran said that the federation didn't want to compromise on quality which is why they went with four teams instead of six.    
"They [the right holders] wanted to hold the league with five or six teams but we decided to organise the Women's Super League with four teams because we don't want to compromise with the quality," told the reporters after the first meeting of the organising committee at the BFF House today.
"It is not that the aspiring teams did not show their interest in playing the Women's Super League. We decided to organise it with four teams to keep the quality intact. If we want to increase the teams, then the quality may fall. The financial matter is also involved because the expenditures of the accommodation, food, transportation and others will increase," Kiran explained.
"The league will get underway on May 15 before ending on June 4 as the participating teams will play in a double round-robin after which the top two teams play the final match. The matches will take place in a centralised venue in Dhaka but we are yet to decide on the venue," she said while adding that the matches will be held at either the Bashundhara Kings Arena or the Birshreshtha Shaheed Mostafa Kamal Stadium.
Rights holders K-sports Chief Executive Officer Fahad Karim informed that at present, five houses showed their interest in playing in the league and would finalise the teams among them.
"We got a very positive response from the market and it happened because of the success of the women's football team but as it is entirely a league of a new kind in Asia, it is a big challenge to launch it successfully and complete successfully," said Karim. He also informed that the players from Australia, New Zealand, Hong Kong Vietnam have shown their interest in the league and those players have been kept in the foreign players' pool which will have more than 50 players.
The player's draft will be held after the Eid-Ul-Adha break and the franchises will take part in the players' draft after deposing a certain fee from which everything including player and coaching staff payments, accommodation, food, transport, sports gear will be managed.