On This Day: Bangladesh seal historic win over Pakistan in 1999 WC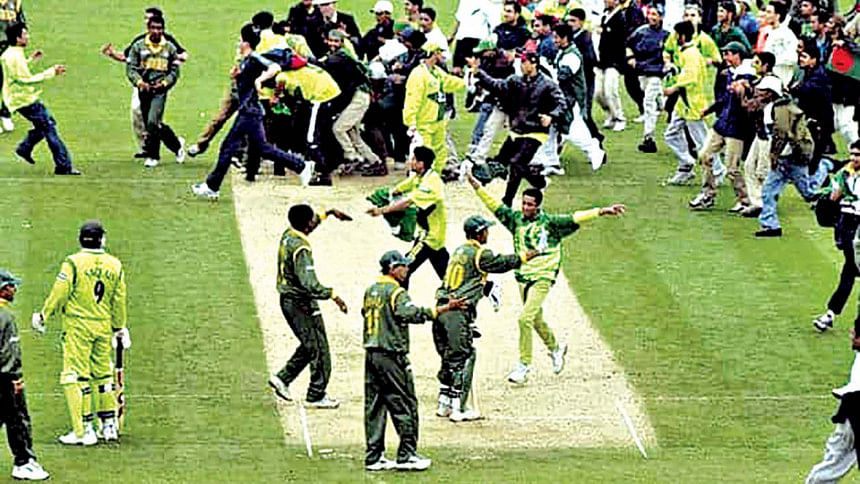 23 years ago, on this day, a historic chapter had unfolded in Bangladesh's cricket. Inspired by an all-round performance from Khaled Mahmud, Bangladesh beat a legendary Pakistan side by 62 runs in the 1999 World Cup.
"We were under no pressure in that game. We knew that Pakistan are favourites in that World Cup. They had won all the four matches before playing us. So we had no pressure on us and we just wanted to enjoy the game," Mahmud had earlier said about the game in an interview with the ICC. 
It was Bangladesh's final outing in their inaugural World Cup and the Tigers made it memorable with an emphatic victory, which later on played a great role in the country getting a Test status the following year. 
After piling up a decent 223 for nine in an overcast Northampton County Ground, Bangladesh bowlers came out with all guns blazing. Mahmud led the charge in dismantling a strong Pakistan batting line-up, starting with the wicket of the dangerous Shahid Afridi in the very first over. 
The Tigers went on to reduce the Wasim Akram-led Pakistan to 42 for five with Mahmud scalping two more crucial wickets -- those of Inzamam-ul-Haq and Saleem Malik, both trapped in front. 
And the way the crowd flocked to the ground as soon as wicketkeeper Khaled Mashud had effected the run-out of Saqlain Mushtaq will forever remain an iconic picture in Bangladesh's cricketing folklore.   
"The last wicket was a run-out. We knew it was out and saw all the crowd coming into the stadium from everywhere. We all started running toward the dressing room and I was the first one to get there. It was thrilling, the dressing room, the atmosphere -- it felt as if we were in Bangladesh at that particular moment," Mahmud said.