Tigers' manager in casino controversy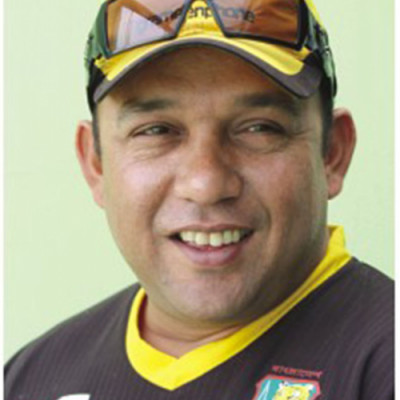 Bangladesh team manager Khaled Mahmud defended himself from the wave of criticism that went against him today after an online website uploaded a photo of him in a casino where he went at 11:30pm on February 26 in Melbourne.
The incident received attention as it has taken place at a time when pacer Al-Amin Hossain was sent back to Bangladesh for returning late to the hotel.
"It is very unfortunate. I can assure everybody that I didn't do anything wrong because I am very much aware of my duty," said Mahmud, who is also a director and chairman of the development committee at Bangladesh Cricket Board, reports our sports reporter from Nelson in New Zealand.
"And one thing what I want to clear that there is no deadline for me as a manager of the team but of course I have to maintain the discipline."  
"I didn't have my dinner as I was upset after the defeat against Sri Lanka.  But suddenly I felt hungry at night and went outside with Mahbub bhai (Mahbub Anam) and Obaid bhai (Obaid Nizam)," he added.
"On the way back to the hotel, someone called me and asked about the reason behind the defeat in front of that Casino. I guess someone then took the picture which came in different online websites and the social media. If you look at the picture you can understand that I was just standing there with some other people," he continued.