Tigers' win has to be the best possible news for Test cricket
England's woes are not as important as the success of their rivals in the big picture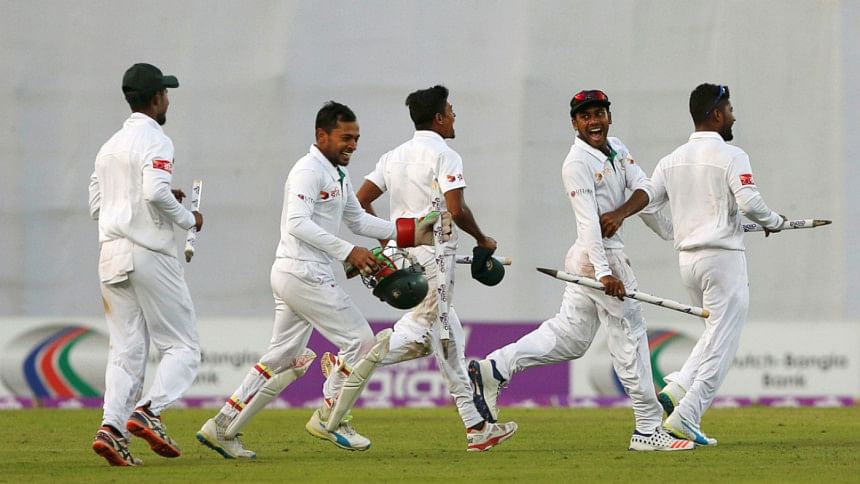 England's defeat by Bangladesh has come as a shock to the system for cricket.
With a series against the world's top team India waiting in the wings, it has been a shuddering jolt to England's tourists in the sub-continent, reports examiner.co.uk
Alastair Cook's team were humbled by the Tigers, whose 108-run win in Dhaka was their first Test victory over England and just their eighth overall from 95 matches as they deservedly squared the series.
The result seems to have prompted a wailing and gnashing of teeth among the English media – but isn't it arguably the case that in reality the game of cricket should be embracing this unexpected turn up as a huge positive.
My question would be, why were Bangladesh introduced to the Test circuit?
Surely the motive for bringing in Bangladesh was not just to have them there as rubbing rags for the long established teams to roll over every now and then when they needed a bit of a confidence boost?
The reason they were introduced was to expand the game and to give them a chance to develop as a cricketing nation – the brilliant news is that current evidence suggests they are succeeding.
Bangladesh provide yet another challenge for their international counterparts and the England order that collapsed from 100-0 to 164 all out in the space of 22.5 overs on a historic day in Dhaka, as the home side earned a 1-1 series draw, would no doubt hold their hands up and admit that they were out-played by cricketers who were more than just merely competent.
As an England supporter you have to be concerned by the jitters that seem to infect the batting line-up when faced with genuinely adept spinners.
But surely that means that it is England's turn to learn and develop their game to combat this new threat that has arisen.
It is only by bringing the likes of Bangladesh into the fold that the game can continue to progress.
No traditional fan of the game can surely want stagnation in Test cricket – particularly when the fad for the Twenty20 version of the game shows no signs of waning.